I took the World of Chiles class at the Institute of Culinary Education in NYC a couple of months ago and still thinking about the wonderful food we made. It's a great way to learn how to make all those spicy recipes you drool over but never imagine making yourself. It's also much easier when you have helping hands, especially when the recipes are challenging and include dozens of ingredients, many of which you may not even stock! Dishes like lamb vindaloo, chiles en nogada or spicy seafood laksa are all amazingly delicious dishes but also pretty ambitious to take on oneself. Here's a peek into our little feast…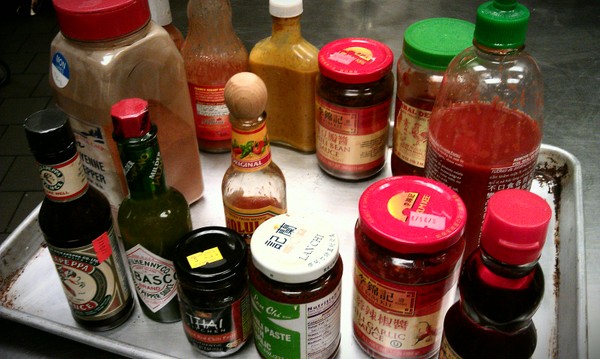 We used a variety of chiles and spices and made eight dishes between fourteen of us. We were chopping, dicing, mixing, stirring, grilling, sipping cocktails and when it was all said an done we feasted on Chiles en Nogada…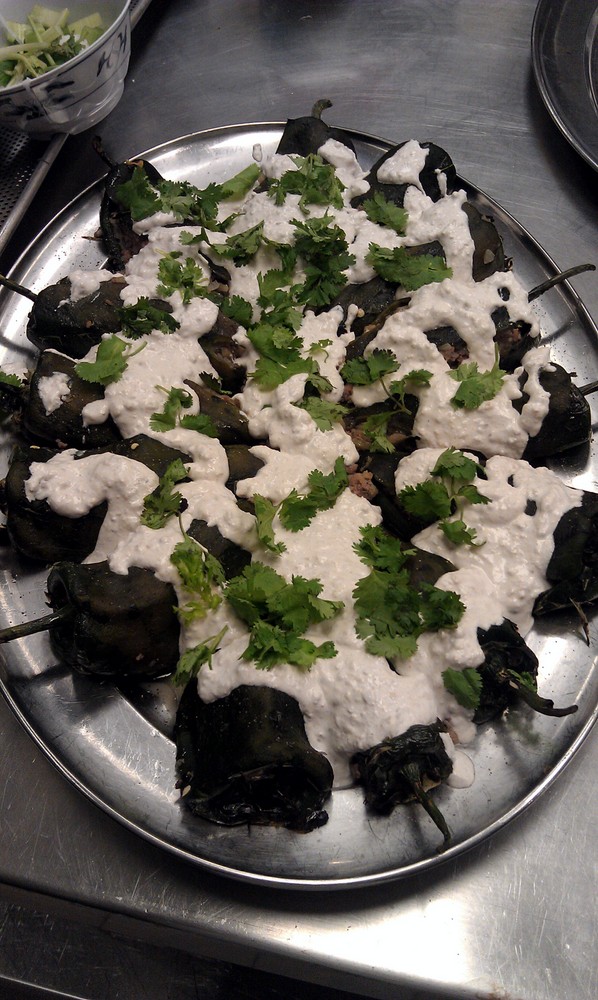 And spicy jerk chicken…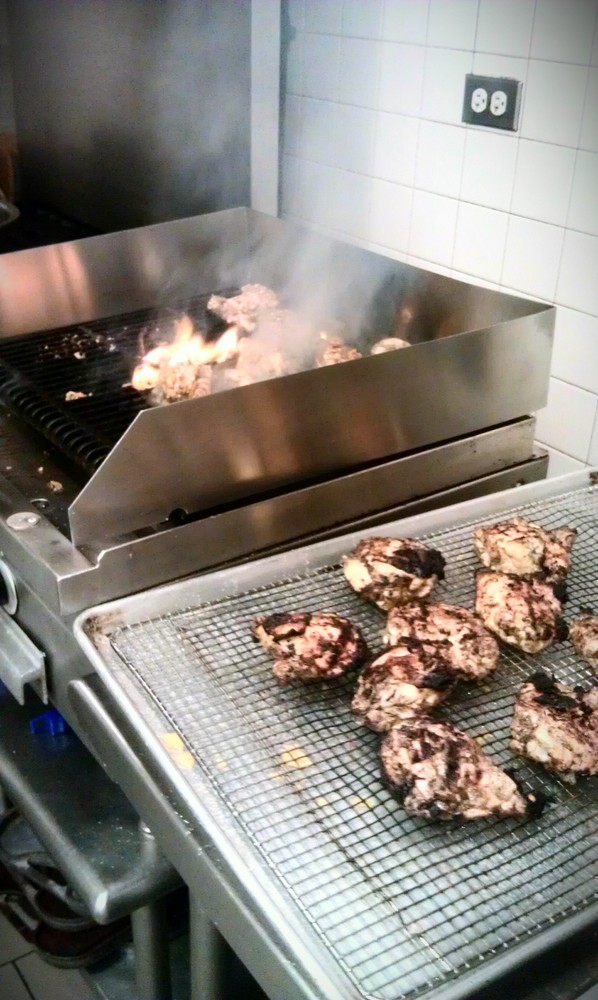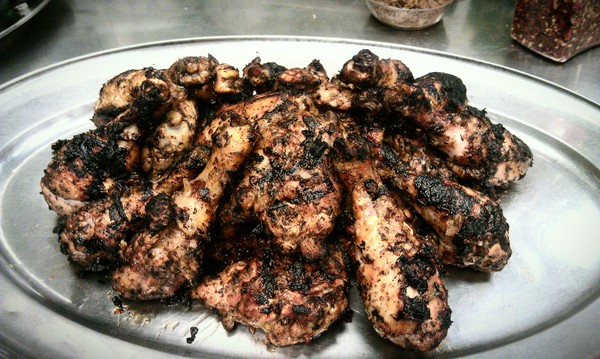 Lamb vindaloo…
And spicy Korean beef BBQ that we then had in romaine lettuce wraps…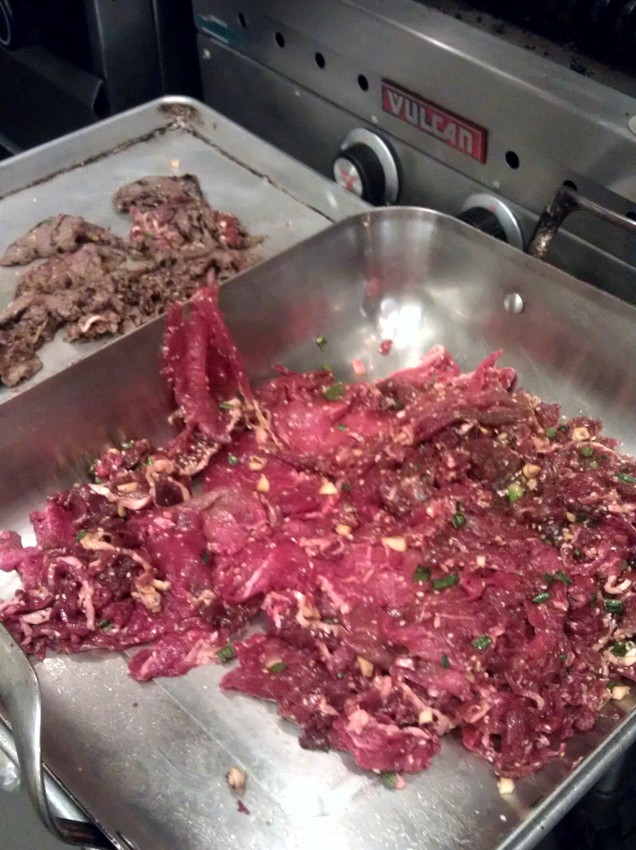 Sichuan cucumbers made with the mouth numbing Sichuan peppers…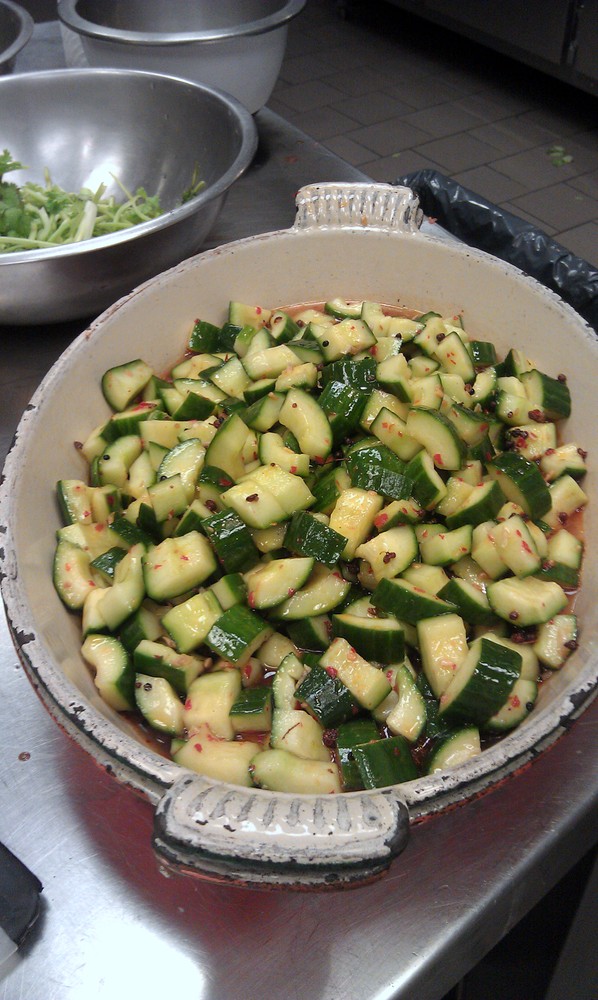 And the labor intensive seafood laksa…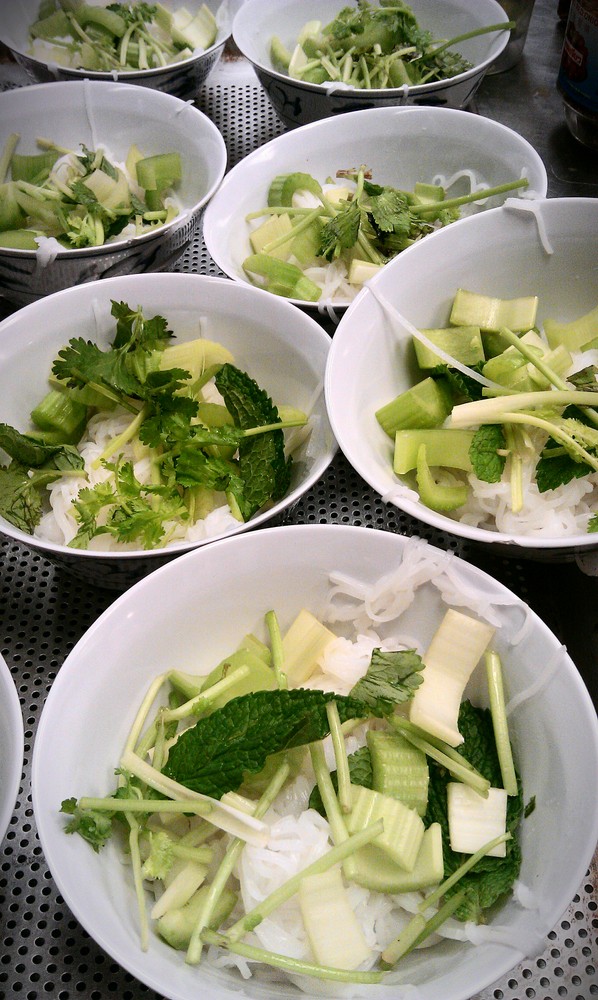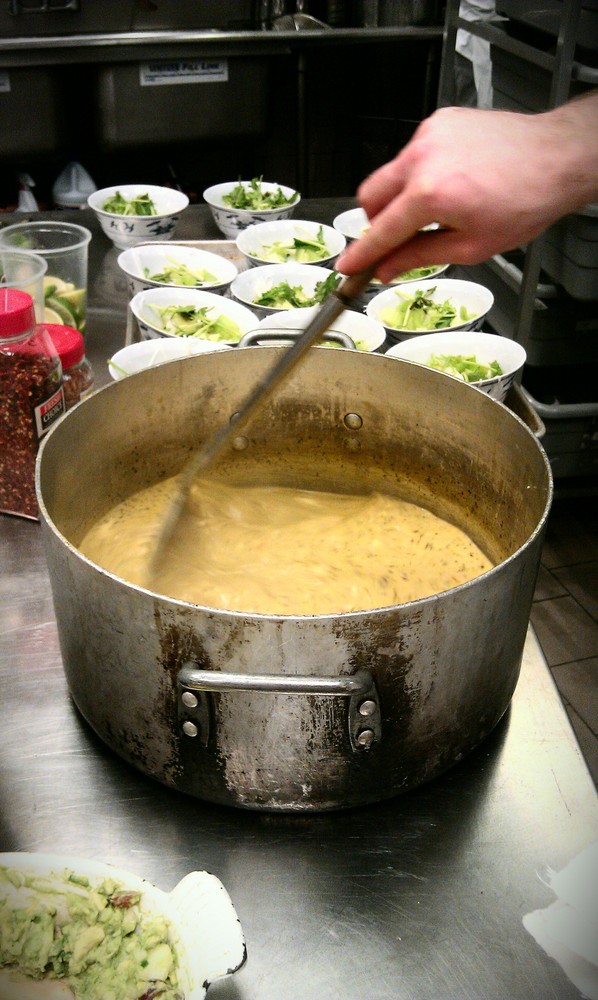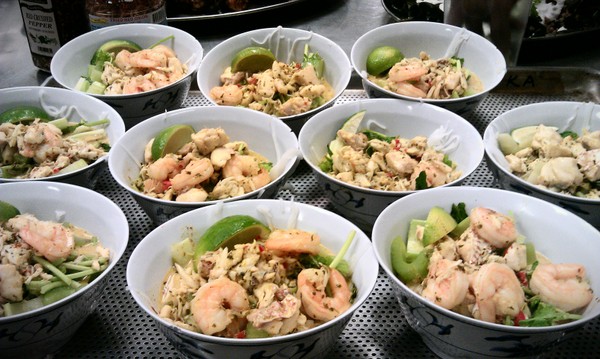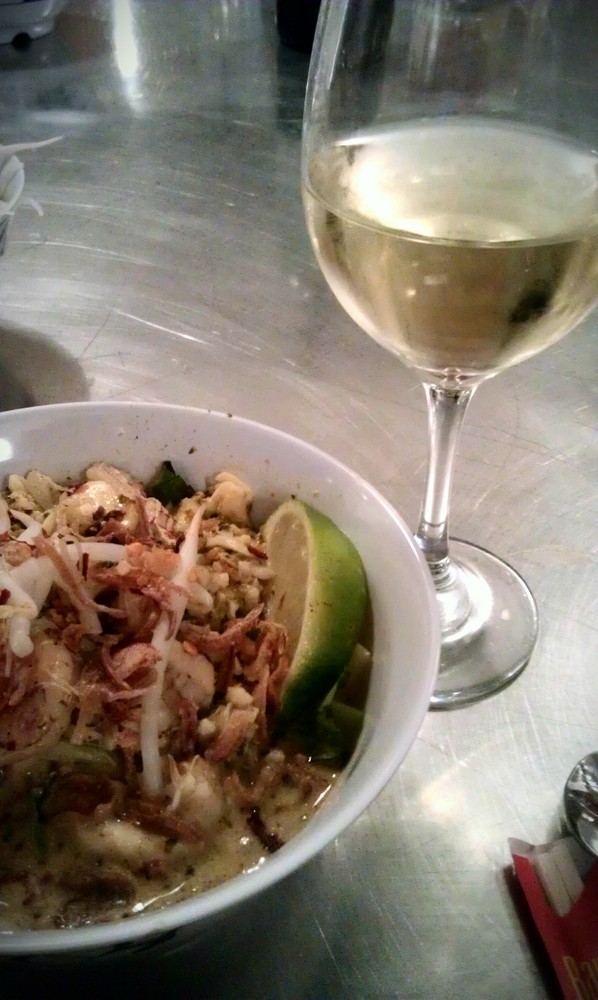 We also made a spicy guacamole with fruit which was a different but the flavors worked well. Then for dessert a guajillo and chipotle pepper chocolate ice cream that was super rich and creamy!
The chef surprised us all with this spicy martini made with pepper vodka, a splash of vermouth, a little brine from the olives all shaken vigorously and served in a martini glass with a jalapeno stuffed olive. It sounds spicier than it really is but it's actually mild with a nice peppery finish.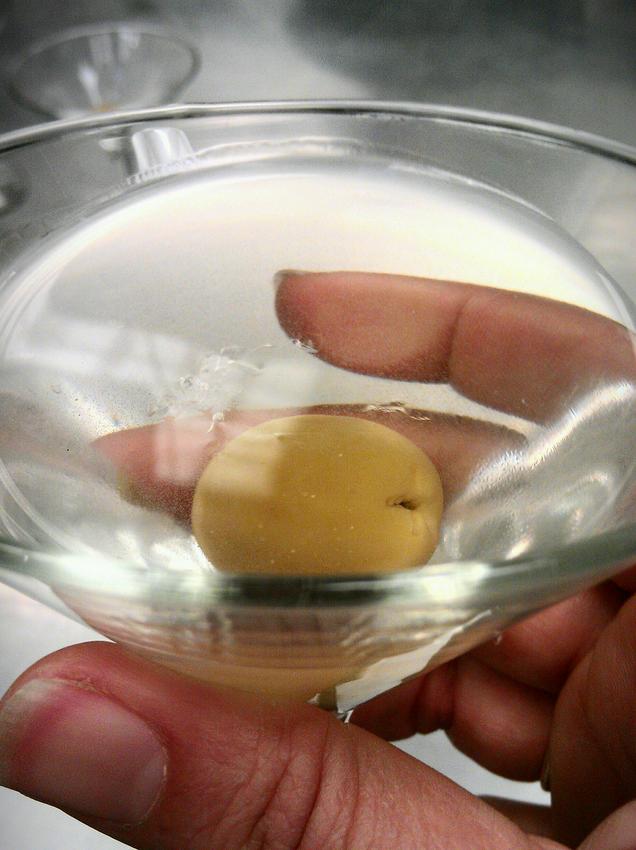 I've taken several courses at the ICE and let me tell you they're no walk in the park. Be prepared to roll up your sleeves and really get into it because for three hours you'll be working hard and maybe sweating a little if you get stuck with stove/oven duty. The fun part is you get to reap the benefits immediately with a nice cocktail! The dishes all looked beautiful and were so tasty. Definitely a class to take if you love spicy foods. The only thing I would change is I'd add more chile peppers to the dishes because if you're signed up for a chile pepper cooking class you're expecting some heat! 🙂 There was so much food left over that we also got to pack a few containers to go. I'll post some of the recipes in a future post so stay tuned.