One thing I can't resist when I go to the mall are those soft, buttery, pretzels from Auntie Anne's. You know the ones, the smell hits you way before the pretzels come into view. They're not the healthiest and covered in butter but they're my little indulgence to get me through the next couple of hours of shopping. My favorite are the jalapeno pretzels so naturally I had to try my own version!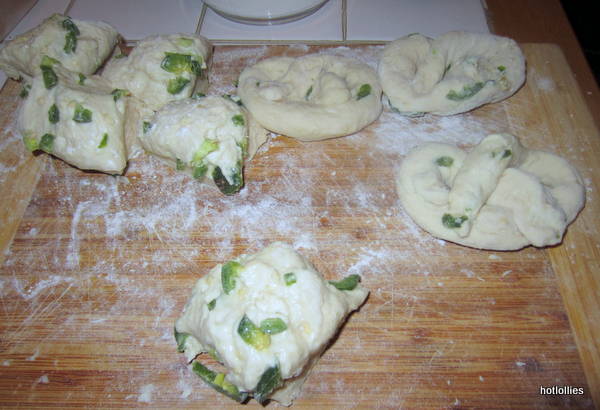 These are more "New York style" pretzels rather than the chain's version and much healthier too. No greasy, oily film covering them. I like the mall pretzels but something about making your own feels so much better eating!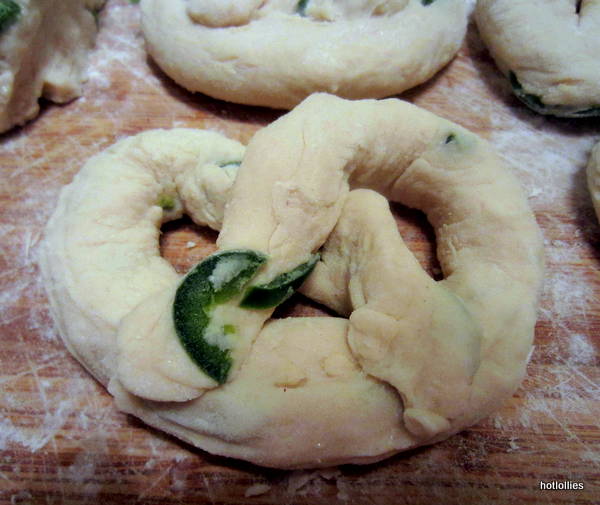 These pretzels are soft and chewy and have just enough heat to keeps things interesting. They're best when they're fresh out of the oven and even better with spicy mustard!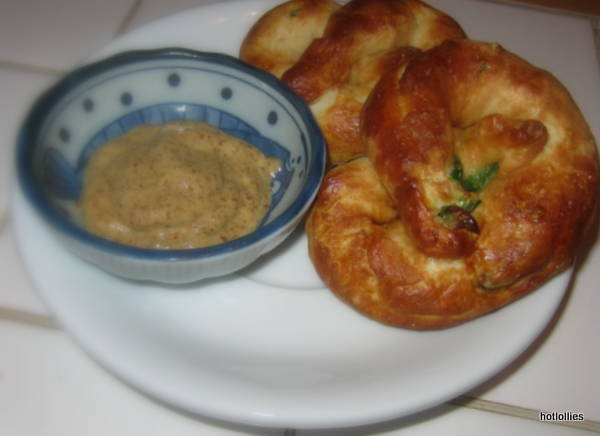 You're probably thinking "oh, I have no time for this", but really, you do! With just a few simple ingredients to mix, a little time for the dough to rise and another few minutes for baking and voila, a New York style pretzel you didn't have to travel all the way to city to get! That simple.
Jalapeno Soft Pretzel
makes 6-8 pretzels
adapted from Martha Stewart
1 tsp of dry active yeast
1 tsp sugar
1/8 tsp salt
1/2 cup warm water
1 1/2 cups flour
1/4 tsp nutmeg
2 tbsp butter, salted
1 jalapeno, stem removed & chopped
2 tbsp baking soda
sea salt
1. Mix the first three ingredients and add warm water until mixture dissolves. Set aside until yeast mixture gets foamy.
2. In separate bowl mix flour and nutmeg then mix butter in with fork until mixture appears like crumble. Use fingers to mix if that's easier.
3. Slowly add yeast mixture into flour and stir. Add chopped jalapeno peppers and mix with hands until you form a dough. Knead the dough until smooth and not sticky. Cover with plastic and let the dough rise for an hour, or overnight in the refrigerator.
4. Cut dough into 6- 8 pieces and roll out each into a long log. Shape each into your desired shape and place on a oiled baking sheet. Let the dough rise again for another 30 minutes.
5. Preheat oven to 45o. Add baking soda to a pot of water over high heat and let boil. Boil each pretzel, a couple at a time and set a rack to drain.
6. Sprinkle pretzels with sea salt and place back on baking sheet. Bake for 15-20 minutes until brown.