Sunday nights are my movie nights; a time to relax and get ready for the rest of the work week. This weekend has been especially hectic with the 4th of July long holiday weekend festivities here in the states and tonight I would rather just kick back, and relax. It's a movie night for sure with my quick and easy go-to spicy Cajun popcorn.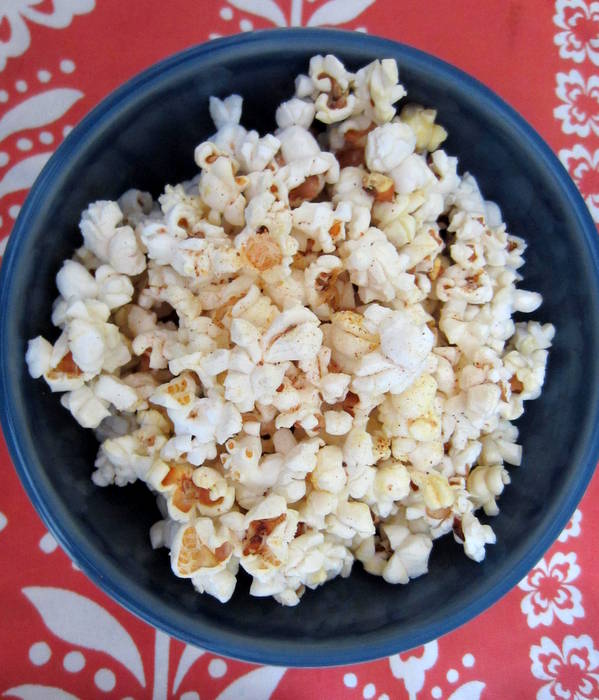 No prepping, not much thinking, just pop your regular popcorn and kick it up with a little seasoning. I picked up great Cajun spices during my visits to New Orleans but I'm sure that whatever you have in your cupboard will do! So while I wait another year for the next season of Games of Thrones, I'll be catching up on whatever is on tonight until The Newsroom season 2 comes back next week! Great TV goes well with great snacks so get out your spices, popcorn and an icy cold beer!

Spicy Cajun Popcorn
Prep time:
Cook time:
Total time:
Ingredients
1 pkg popcorn or ½ cup kernels
1 tsp Cajun seasoning
Instructions
Prepare popcorn according to package directions
Add popcorn to large bowl and sprinkle seasoning
You can also try other seasonings like garlic powder, or melt a tbsp of butter with you favorite hot pepper flakes and pour over your popcorn!