I had my first swizzle cocktail in New Orleans: crushed ice, muddled fruit, rum, seltzer and not sure what else but it was perfectly refreshing. Well it wasn't my first, I've had rum cocktails with crushed ice before but just never called it a swizzle. It's like having a snow cone, only more grown up, and what better way to beat this heat wave we've been having? I don't know about where you live but here in the Northeast we've been having temperatures near 100 degrees and some days with a heat index of 110! Who can cook in those temps? Pass me a swizzle please!! It's the perfect ice cold remedy for a heat wave!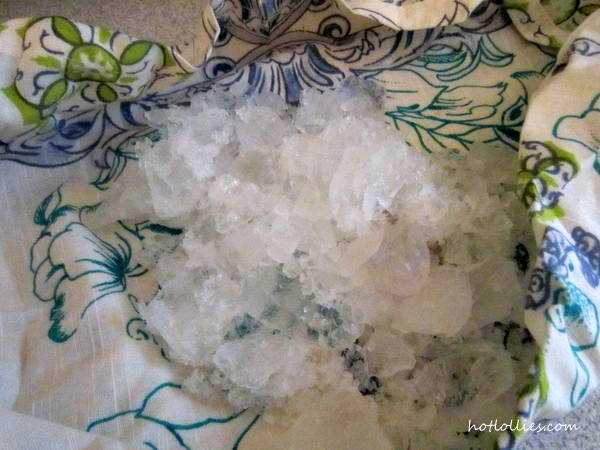 The bartender wrapped ice in a towel and pounded it to bits with a large mallet and it immediately took me back to my childhood. Mom with ice nestled in her little hands and crushing it to pieces with the back of a large spoon in one fell swoop. The ice shattered perfectly into bits and was added to all sorts of juices and drinks. Ice had to be crushed, she told me, we wouldn't want anyone choking on a big piece of ice and something else about it being uncivilized. So I did what I was told and crushed it everytime.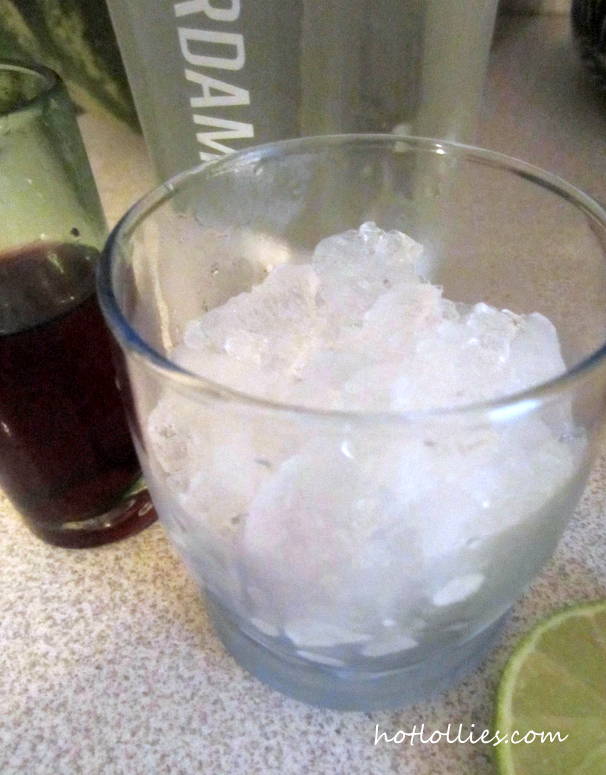 That was during a time when we froze ice in containers or used those trays with the removable blades! Remember those? I was always afraid I would cut myself with it! The cubes were large and never really released easily so you wound up banging tray wherever you could! I still do it every once in a while out of habit even with all the fancy ice cube trays out there…ice in hand, a large spoon and a steady whack. 🙂 I do like munching on ice and this cocktail is so refreshing, especially when the heat outside is unbearable. Just pretend like the temps are in the perfect 80s, no humidity and there's a cool breeze coming in!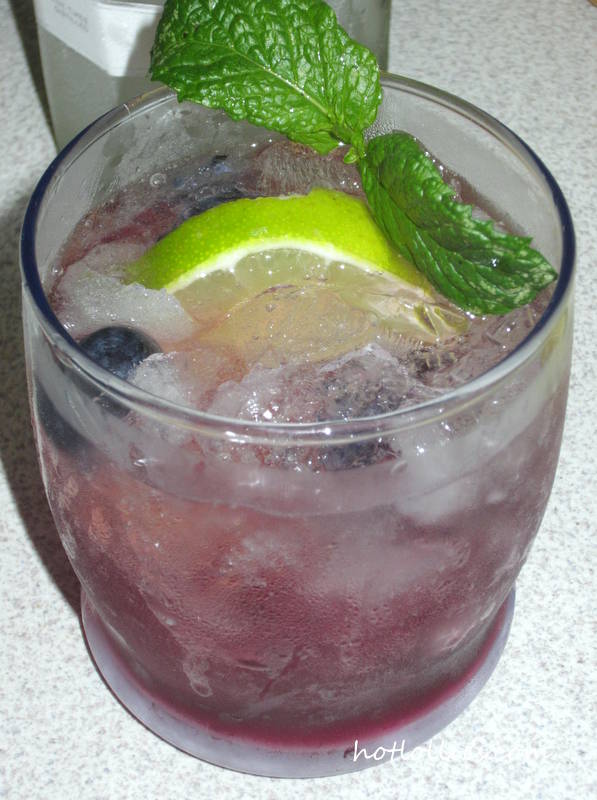 I made this cocktail with coconut vodka, blueberries and spiced it up with a spicy blackberry simple syrup that I used when I made my spicy soda. This syrup will keep for 2 weeks if refrigerated and can be used for all sorts of cocktails.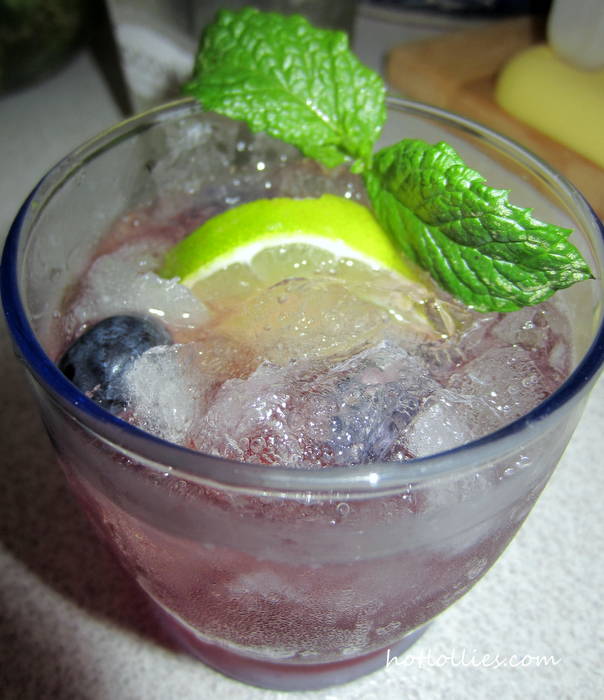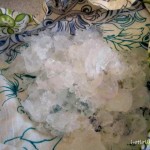 Print Recipe
Coconut Vodka and Berries Swizzle
Ingredients
2

oz

Spicy Blackberry simple syrup

2

oz

coconut flavored vodka

Club soda

Ice

3-4

blueberries

Mint leaf

Lemon slice
Instructions
Crush the ice and fill glass to the top

Add simple syrup, vodka and top with club soda

Add blueberries, lemon wedge and garnish with mint leaf