If you're looking for a healthy, spicy snack to satisfy your cravings then you should give these a try. Cruncha-Ma-Me are all natural, freeze dried veggie snacks made with edamame (soybeans) and come in a variety of flavors.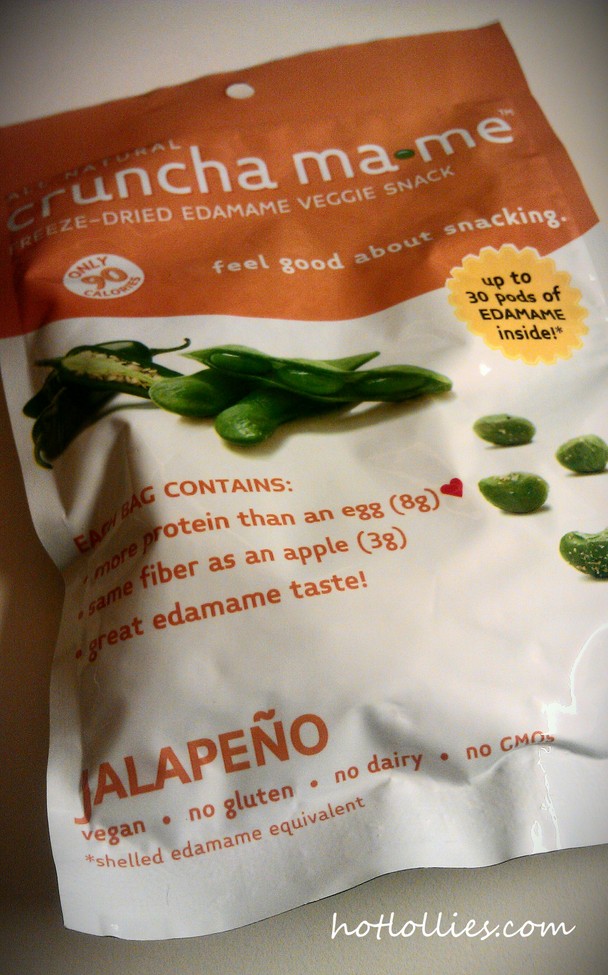 A sweet friend of mine who's always sharing her gluten free goods and knows I'm always looking for spicy foods got me the jalapeno flavor. The heat is mild but will leave your lips tingling for a good while. It's a very tasty treat that delivers a nice kick and will keep you from reaching for those sugary snacks that you know you shouldn't be having!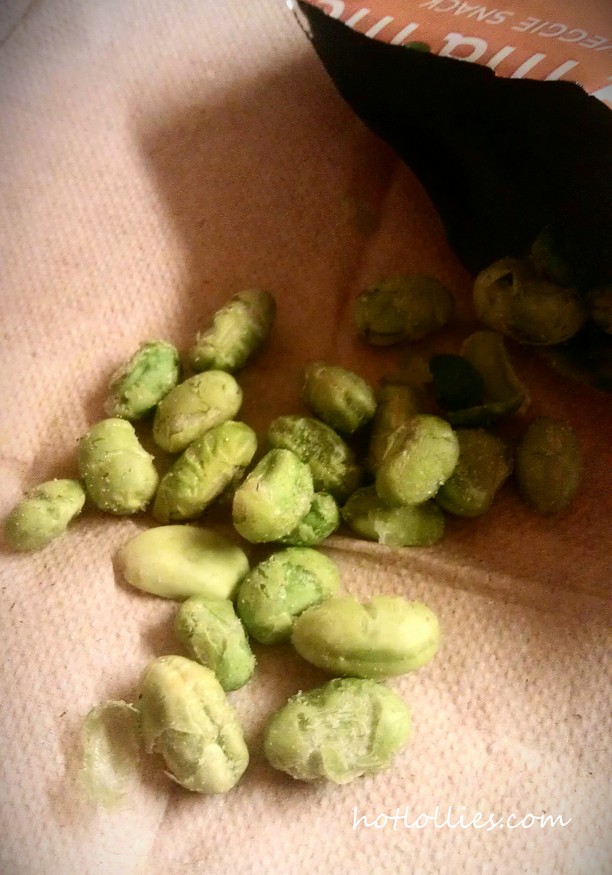 Cruncha-Ma-Me have 3g of fiber and 8g of protein and at only 90 calories they're perfect for satisfying those cravings without the guilt that snacking usually brings. They also contain no dairy and come from non-GMO soybeans. How's that for super-healthy snack? Just eat them right out of the bag or toss them into your salad for an extra crunch!
Have you tried any of the other flavors? If so, let me know in comments!