To many in the US, Labor Day weekend usually marks the end of Summer, but that's no reason to stop enjoying outdoor grilling, burgers and icy cocktails! For me, Summer ends when it stops being hot out so when you're out there sweating over a grill or just sweating from eating spicy foods cool off with this easy sparkling wine cocktail recipe.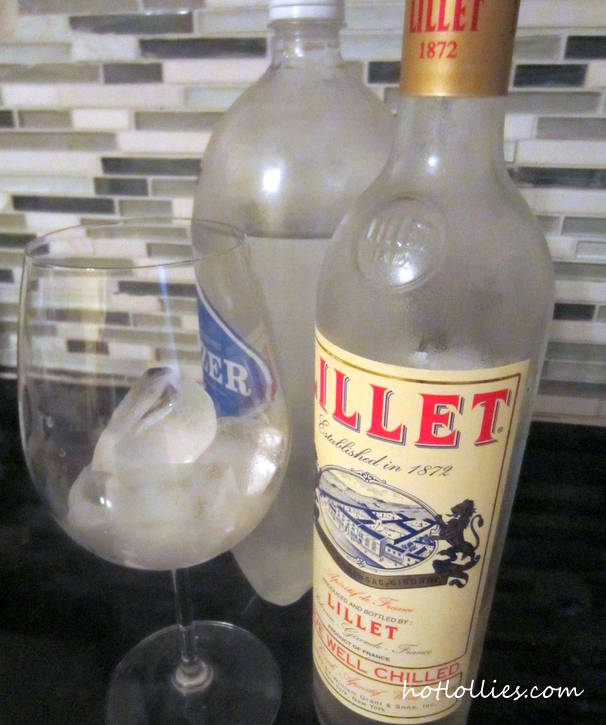 If you're going to keep it spicy in your kitchen or outdoors you should pair your food with a cocktail that is refreshing and goes well with spicy foods. There are plenty of wines out there and I do plan to write about a few grape varieties you should check out but one drink you can try now is this sparkling Lillet cocktail, it's so easy to make. Lillet is a French aperitif wine that's sweet and aromatic. It usually goes for around $22 for 750ml bottle and can be found in most wine shops.
It's on the sweet side for me so I've added seltzer to tame the sweetness and to add some fizz. This sparkling wine cocktail recipe is the perfect accompaniment to spicy foods. It's fruity, crisp, light with citrus notes to keep you cool when the rest of you is burning! Serve it at your next cookout with ribs, burgers or whatever spicy feast you prepare.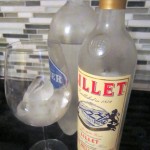 Print Recipe
Sparkling Lillet Cocktail
Ingredients
6

oz

Lillet

2-3

oz

seltzer

lemon wedge
Instructions
Fill about 1/2 wine goblet with ice, pour in Lillet then seltzer. Squeeze in lemon juice and stir