As you know I picked up a few fatalii peppers recently and here is what I made, light and crispy spicy tortilla pizzas! Ok, no real cooking involved but it's a great way to enjoy these powerful peppers and they are  super quick and easy to make. I find that the best way to get a good sense for how to cook with a chile pepper you never tried is to enjoy it raw. This way you'll know more or less what foods to pair it with in the future. A few slivers of the fatalii chile peppers on these pizzas is enough to make your mouth burn but also not so much to mask the other flavors. However, let's keep it real, these chile peppers will definitely make your nose run and your mouth will burn for a good 30 minutes or so but isn't that what we spicy food lovers seek? The thrill and the anticipation always makes my mouth water even if there is some regret afterwards but no, not regrets this time…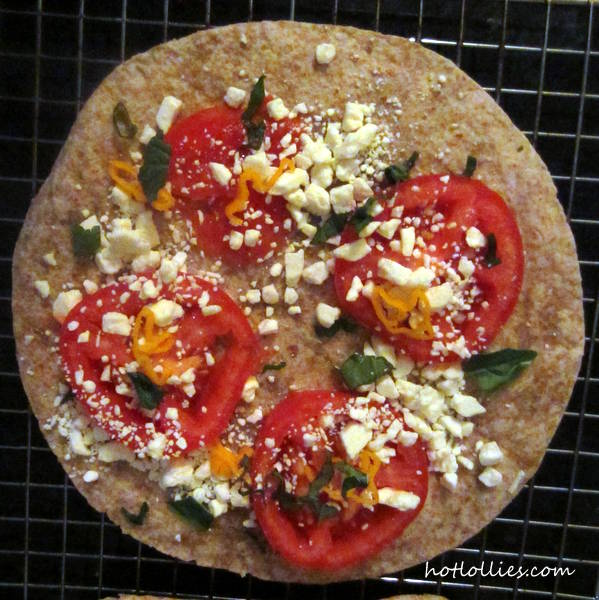 I love making these tortilla pizzas, they're super easy and perfect for when you only want to snack or have a light lunch. It's also a great way to enjoy these wonderfully spicy chile peppers and the flavors in a pizza without all the carbs, calories and fat!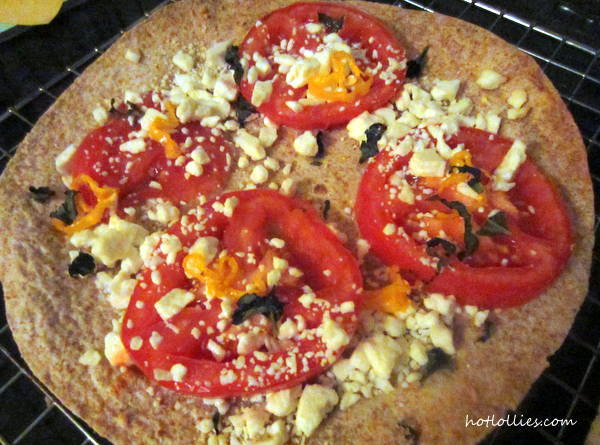 In the Mediterranean style pizza above above I just sliced a few tomatoes, no sauce needed, topped with crumbled feta cheese, basil and a few slices of fatalii chile peppers. The feta has a very sharp flavor but the citrus in the peppers blended nicely with this pizza. For the pizza below I used spicy marinara, fresh mozzarella, sliced red onions, basil and topped with sliced fatalii chile peppers. This wasn't as hot as I thought it would be since the fresh mozzarella helped tame some of the heat but it was my favorite of the two!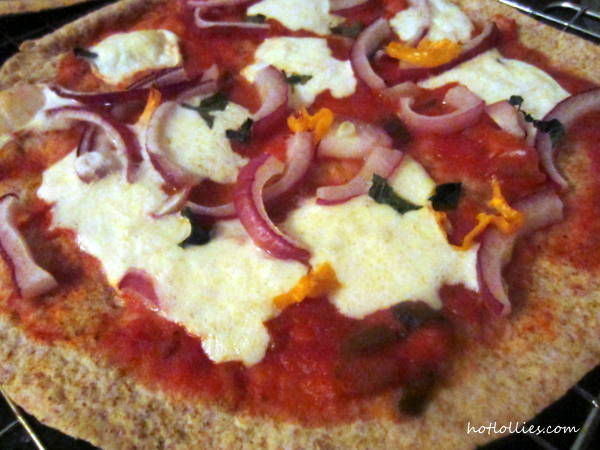 These tortilla pizzas are light, crispy, packed with flavor and very healthy…well unless you eat a half dozen of them which isn't too difficult!