I made it out to the Brooklyn Botanic Gardens this past weekend and came away with a few great spicy finds at their annual Chile Pepper Festival. It was an awesome event with plenty of spicy products to sample, live music, food, beer and all within the beautiful grounds of the Brooklyn Botanic Gardens. It's definitely a great event for finding new small batch products and to also support local businesses.  There were two rows of vendors as soon as you walked into the park, savory hot sauces and products on one side and spicy sweets on the other!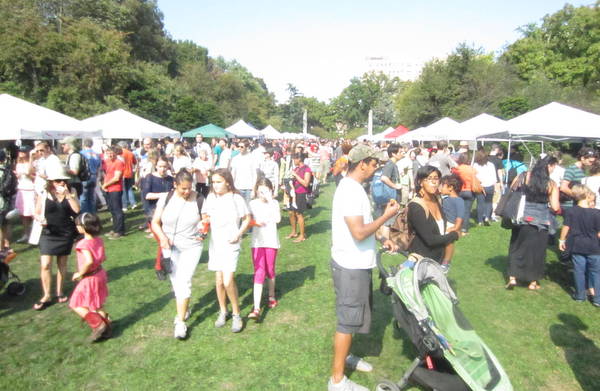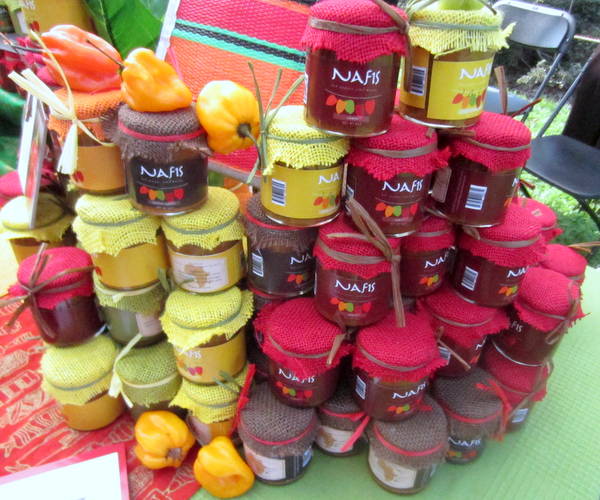 Redhead has a nice curry based spicy sauce, I want to heat it up and spread it on roti or pita.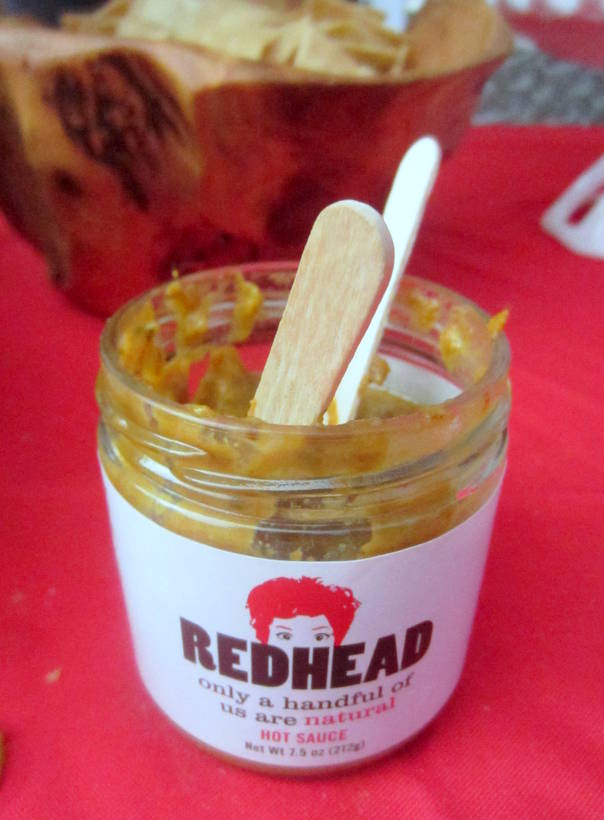 I picked up Nonna's Spicy Red Pesto to spread on crusty Italian bread or to stir into a pasta for a zesty and spicy meal. It's such a versatile sauce you can just serve it with crackers.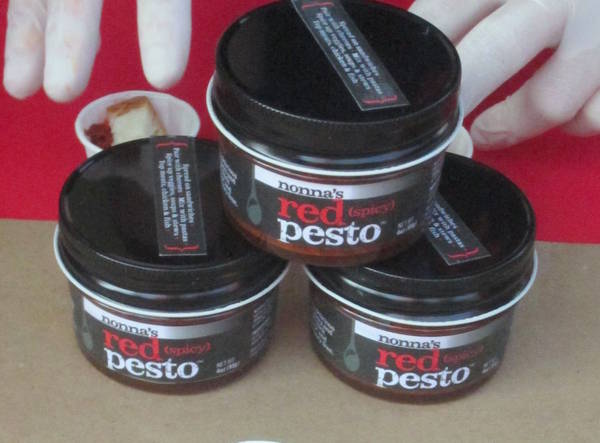 One of my favorites, Heartbreaking Dawns 1498 hot sauce…I keep one in my desk at the office!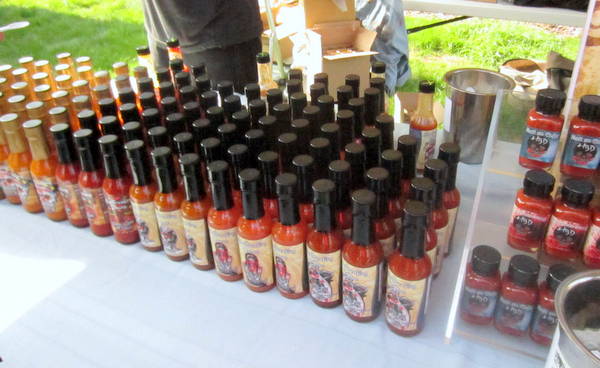 Spicy and flavorful Indian Tikka Masala sauce, all the samples from this brand were delicious.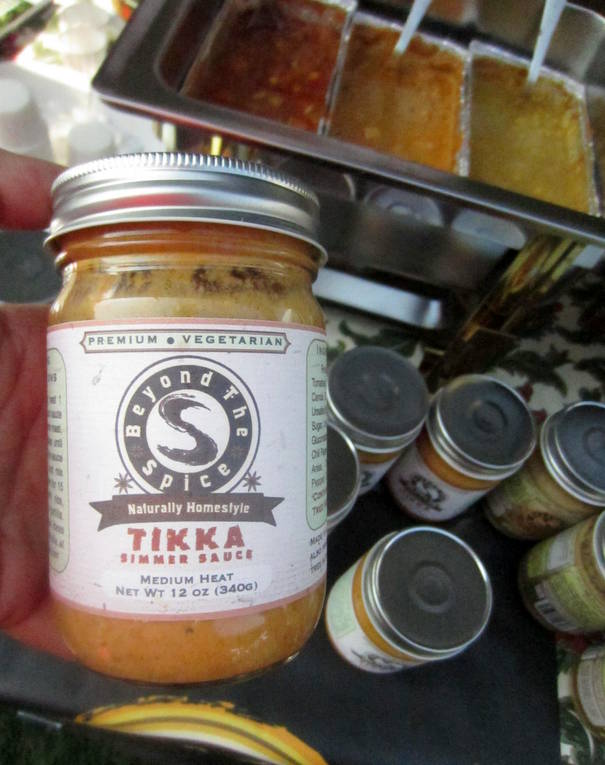 Now for the sweets! Here are a few of my favorites from the event…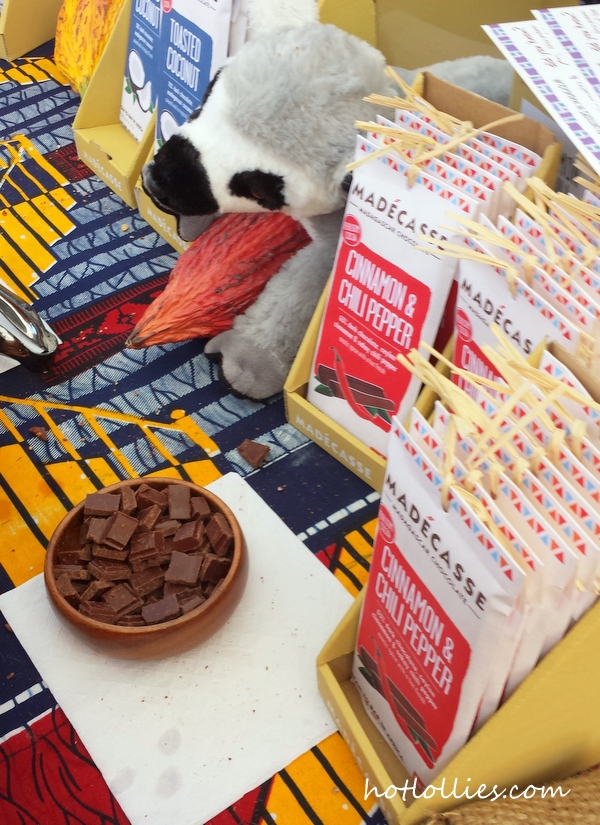 I liked the smooth texture of Madecesse Cinnamon Chili Pepper chocolates. It was spicy and a heavy on the cinnamon which I loved. You got the heat from the chile peppers and the warmth of the cinnamon for a great flavor combination. The Taza Chocolate Mexicano was another favorite. Rick dark chocolate perfect for melting down for spicy hot cocoa or just shaving over desserts.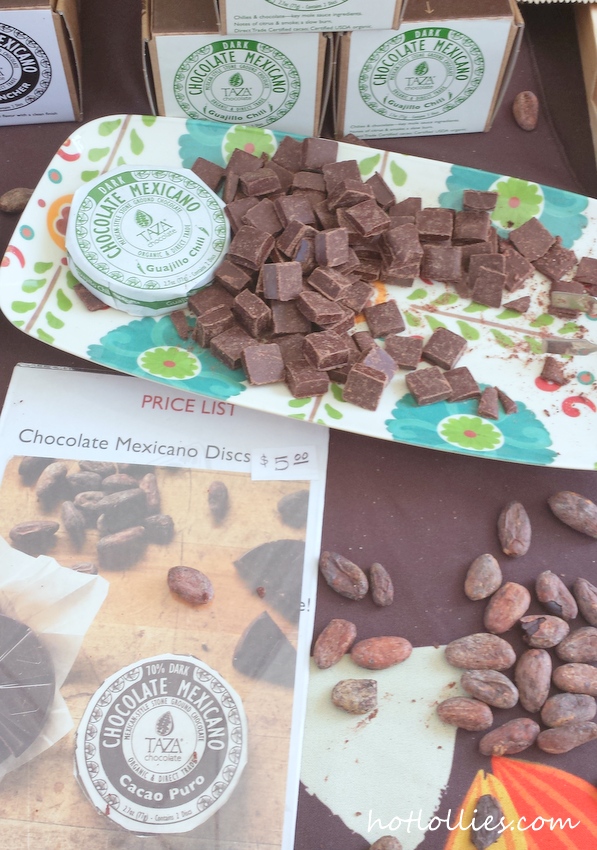 Now these Little Bird Chocolates were my absolute favorites. The candied jalapenos dipped in milk chocolate were  surprisingly delicious and had a nice amount of heat. What I really enjoyed was how well the flavors worked together and the chewy jalapeno candy added a nice texture.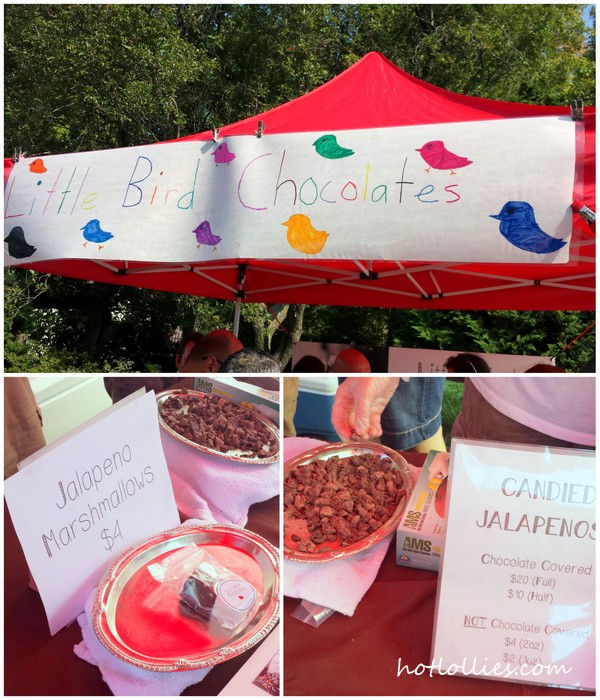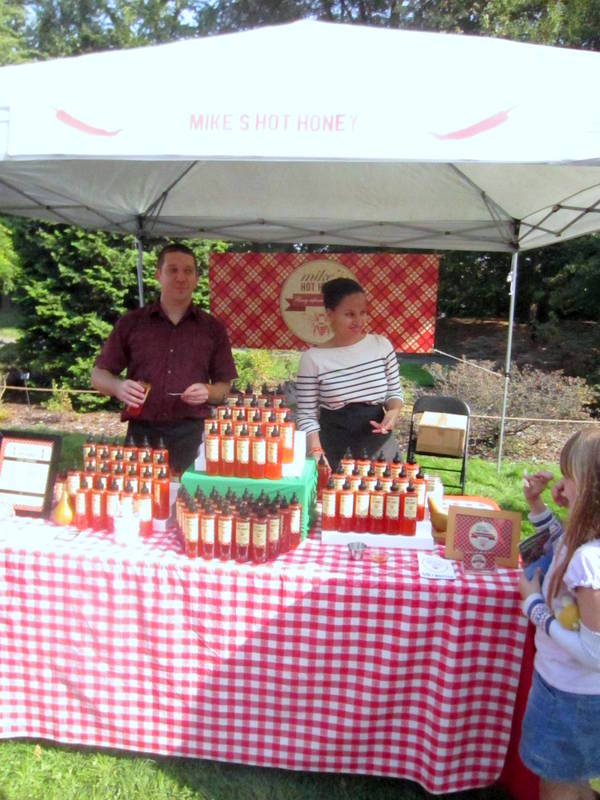 I picked up a few of these Spoonable chile caramel sauces to give away as gifts but have to keep a couple! Would be great to spoon over ice cream or spread on toast. They're sweet, buttery and spicy…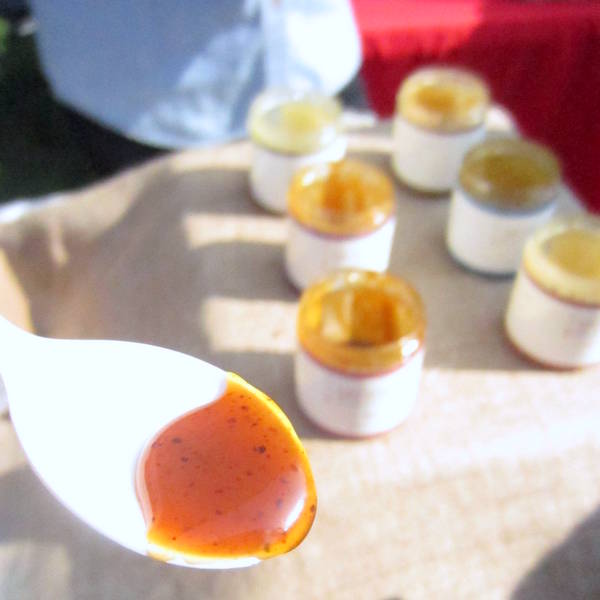 If you needed to give your taste buds a break you could shop at a few of the local farmers produce stands…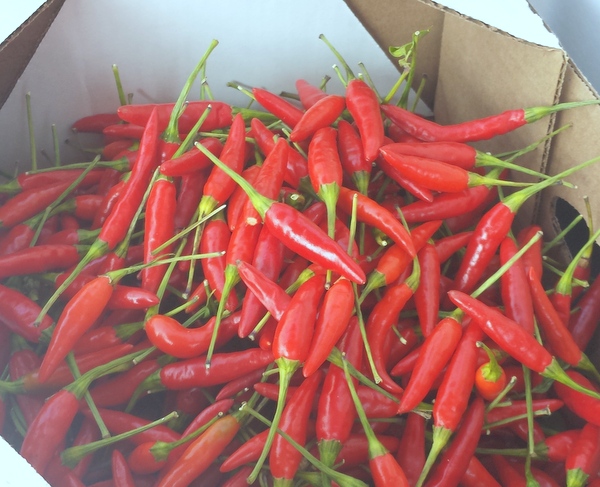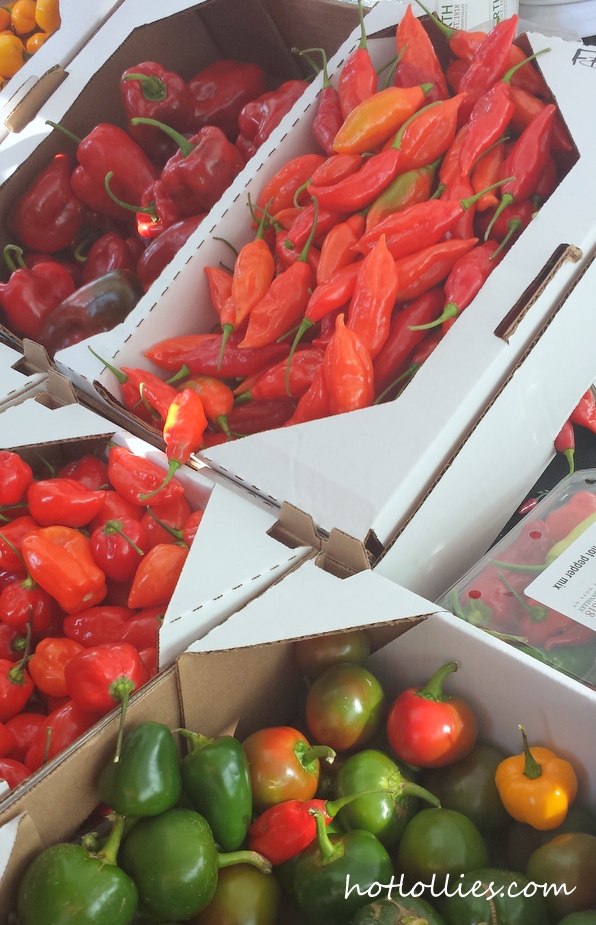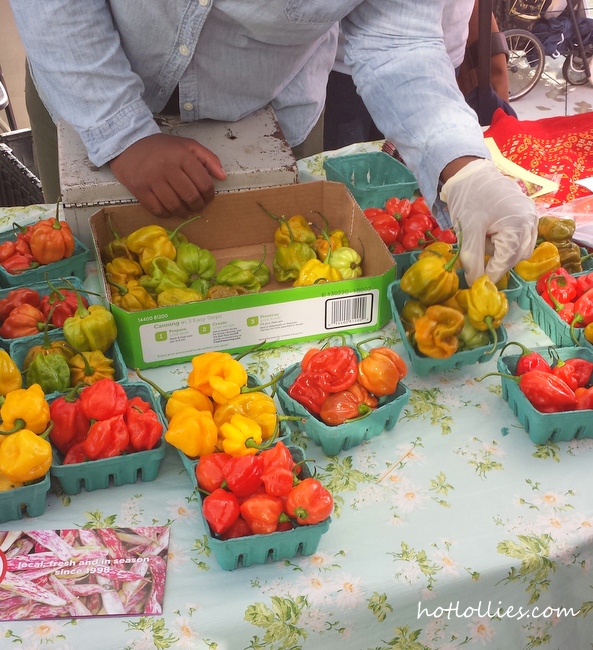 or roam the grounds and see the beautiful chile pepper plants in the Herb Garden.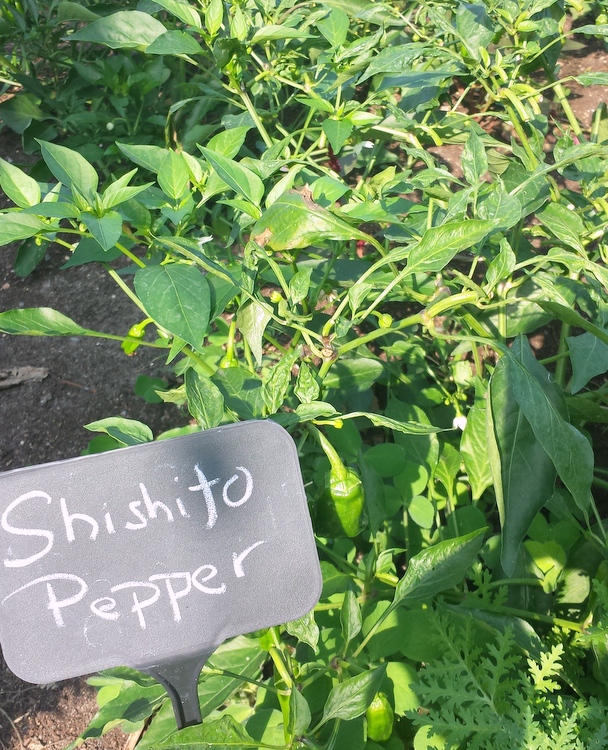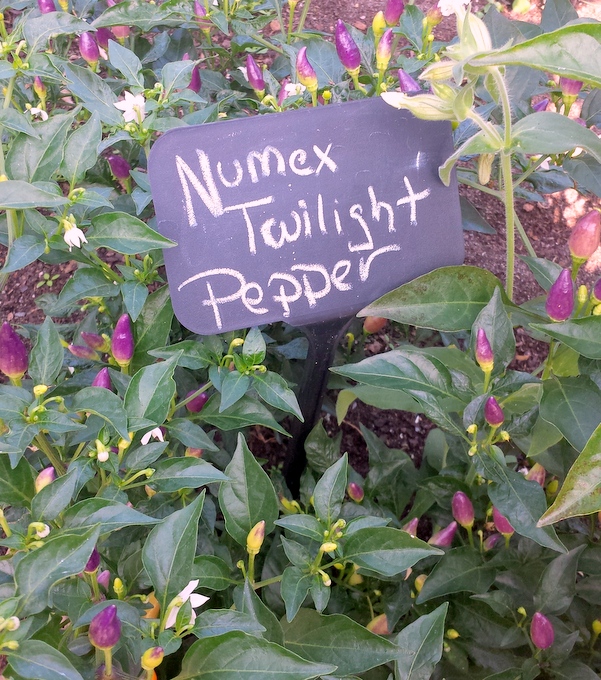 Oh and these black pearl beauties!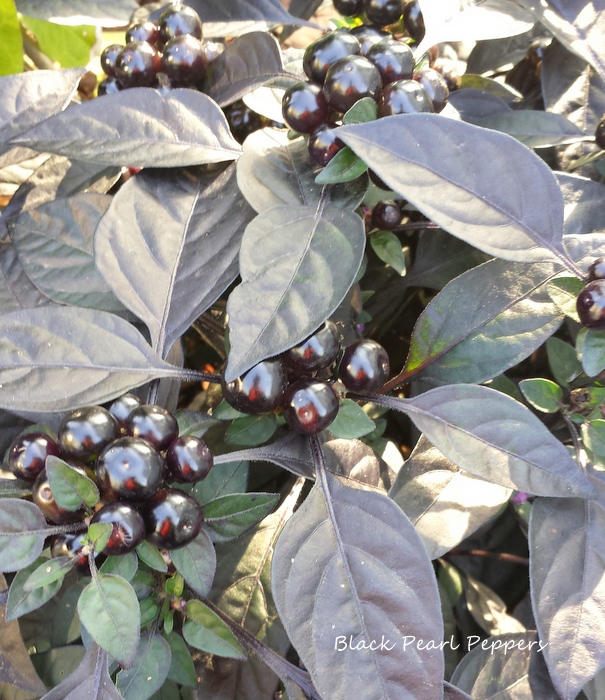 Overall a very well organized and planned out event! This is one to add to your annual festival list!