Want to learn how to deep fry a turkey? Well the folks over at the ICE just added a Deep Fried Turkey class as part of their recreational cooking class lineup. You'll get to make your own spicy fried turkey, a few sides and get to take everything home with you which is pretty awesome. I've always wanted to try fried turkey, and a spicy fried turkey just make it all the better! I hear it's super moist and tender but the idea of making one has always terrified me and then there's the special equipment you need which seems like quite an effort for a one time event. So this class would be perfect if you were thinking about making one and were looking for a little help. I've seen turkey frying videos on YouTube that have gone terribly wrong but this is great, you're in a controlled environment and being instructed by a professional so no chance of burning down anything! I won't be able to make this one but if you do please let me know how it goes.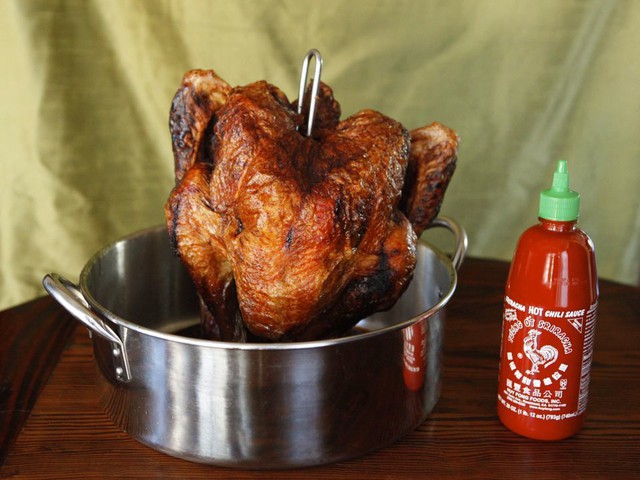 photo credit: The Shiksa
For those not in the NYC area that want to try their luck at making one, here is a deep fried Sriracha turkey recipe from The Shiksa blog. Isn't it a beauty? The site's blogger went through six turkeys testing the right recipe so I'm sure it's delicious too. Lots of great tips for first timers as well. Enjoy!