A couple of days after Thanksgiving and the guilt of gorging is in full swing. I knew this would happen. I try to eat healthfully but there's always so much good food and drinks at our dinners that the temptation is always too much! I decided to eat whatever I wanted since Thanksgiving is just one day out of the year but limited myself to small portions this time which worked until the drinks were passed around…ok, I passed them around!
I didn't overdo it but still wanted to "balance out" those 4000 calories I probably ate and decided on juicing for a day. I made a spicy vegetable post Thanksgiving cleanse that would be healthy, keep me full and help boost my metabolism.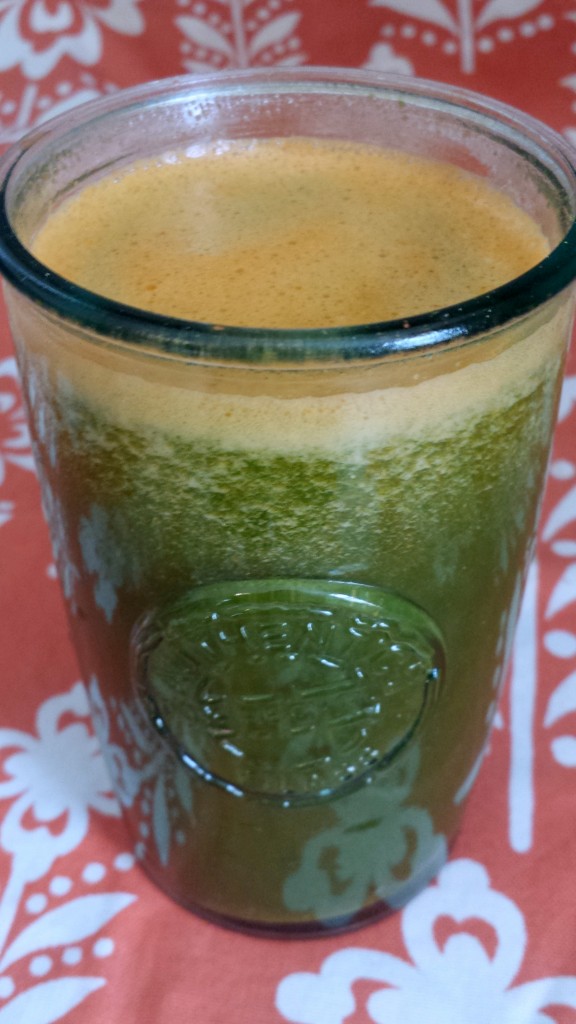 Juicing for a day or two isn't too difficult if you stay busy and get out of the house, just make sure to bring your juice with you in case you're tempted to snack. Also, drinking lemon water throughout the day and in-between your vegetable juice helps a great deal. So if you find yourself not keeping to a healthy diet then this vegetable juice is a great way to get back on track.
I've also added a generous amount of cayenne pepper which studies have shown to help boost metabolism and turmeric. Turmeric has wonderful benefits as well and helps reduce inflammation for healthy joints, and improves the immune system's disease fighting capabilities. You can't go wrong with this cleanse! Try it and let me know what you think.
Are you juicing? What is your favorite recipe?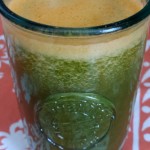 Print Recipe
Spicy Spinach, Carrots & Cucumber Cleanse
Ingredients
8

oz

of spinach

or 1 bag

1

large cucumber

4-5

large carrots

1

tsp

cayenne pepper

1

tsp

turmeric

1-2

tbsp

agave syrup or honey
Instructions
Juice spinach, carrots and cucumber

In a small bowl mix syrup with pepper and turmeric and blend well.

Add spiced syrup to juice and stir. Adjust the syrup or honey if you want it sweeter.