I don't know about you but I have dozens of bookmarked recipes in cookbooks and online that I've been meaning to try. There are so many great looking & great sounding recipes out there but the true test is when you make it yourself and all doubt is erased. What can I say, I'm a skeptic, I've tried so many recipes and sometimes they just don't measure up to the photos or descriptions so I like to decide for myself if its a keeper or not.  This gobi manchurian, spicy cauliflower fritters recipe is one you will fall in love with over and over again!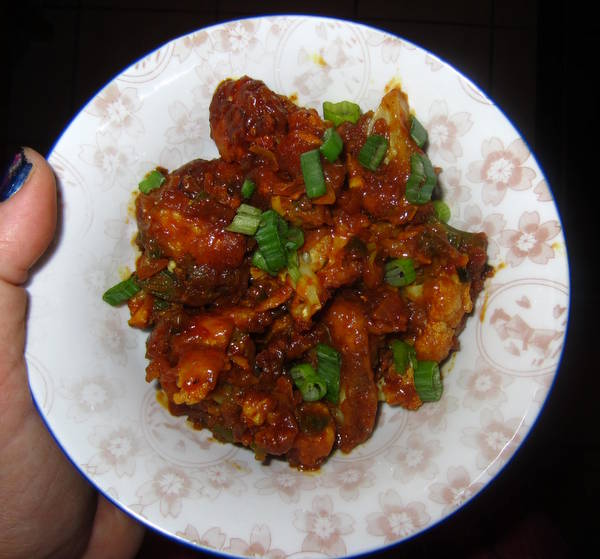 Cauliflower just never appealed to me. I always thought it was bland and one of those vegetables that just takes on the flavor of whatever its mixed with so I just never bothered with it. I usually passed up cauliflower until I had a pureed version of it in a dish as well as in other Indian spicy dishes. There are subtle flavors there but more importantly there are many healthy benefits one should not pass up. According to WebMD, "cauliflower is high in vitamin C, potassium, fiber, folic acid and contains a sulfur compound called isothiocyanate that protects health and prevents disease". It's also low in calories but I'm about to change that in a minute!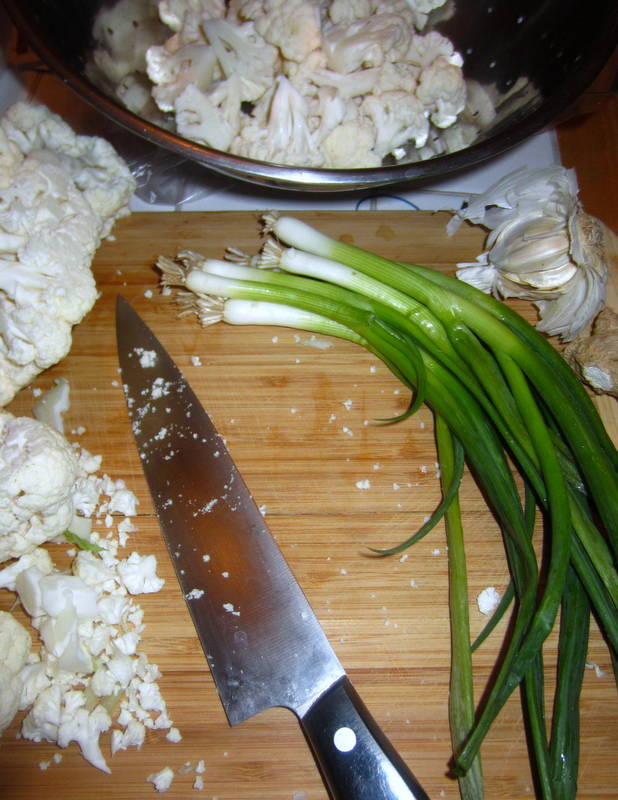 I've mentioned this recipe to you before in one of my spicy roundup post and since I didn't change anything about this it I won't post recipe here but you can find it at Sinfully Spicy. I didn't deep fry these but did use less than 1 inch of oil in pan and turned vegetables once they were brown on one side. I may try steaming the cauliflower next time, just a little though so they don't have to fry as long. Soaking up the oil with lots of paper towels also helps too.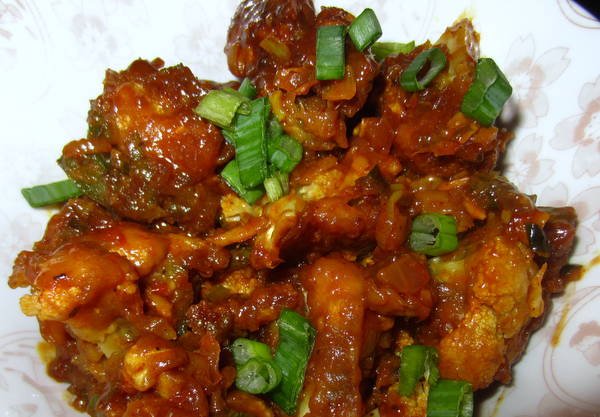 This is a delicious, spicy dish that can be served as a side dish or do what I did and enjoy a bowl of it with refreshing coconut water or a chilled acidic white wine. The cauliflowers fritters are soft in the inside but have a nice crunch to them for a chewy bite. The flavors are bold and incredibly satisfying. I will definitely be making this again!