For an energy boost before heading off to work blend together this spicy green goddess elixir recipe made with simple fresh ingredients like spinach and watercress. The flavor is very bright, grassy and stings a little but the sweet honey balances the flavor well. The spiciness comes from the jalapeno as well as the watercress (berro) which has a peppery flavor. Watercress is an amazing leafy green plant to add to any juice. It's known to be anti-inflammatory and provides relief for coughs, bronchial congestion, stomach aches and even cancer (according to WebMD). I also read that in ancient times it was used as an aphrodisiac. Well I don't know about that but I definitely feel more alert after drinking this elixir and during those slow or low energy days a clean, fresh and natural elixir is all you need.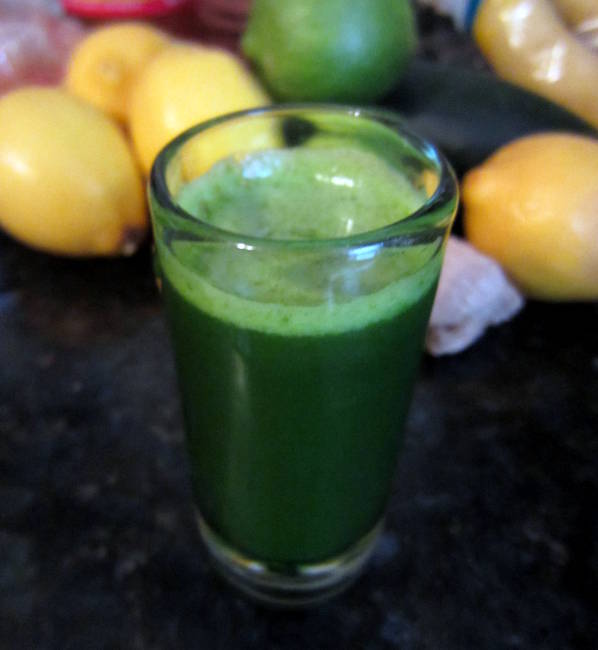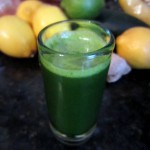 Print Recipe
Spicy Green Goddess Elixir
Ingredients
Bunch of spinach

about 3-4 packed cups

Bunch of watercress

about 2 packed cups

2

inch

piece of ginger

1/2

jalapeno

Juice of 1 lemon

Juice of 1 lime

Honey or agave syrup
Instructions
Add spinach, watercress, ginger and jalapeno to a juicer and collect blended juice in a cup.

Squeeze juice from lemon and lime and add to the green juice.

Sweeten with honey or agave syrup.