This wasn't supposed to be a cheesy jalapeno, chicken and rice casserole recipe, this was supposed to be burrito-like stuff jalapenos recipe but I really didn't think through the execution. Getting all the ingredients into the halved jalapenos, no matter how large they were, was a challenge so I instead aligned all the jalapenos neatly in a dish, topped with all the ingredients and voila! Cheesy Jalapeno Chicken and Rice Casserole! Here are a few step by step photos.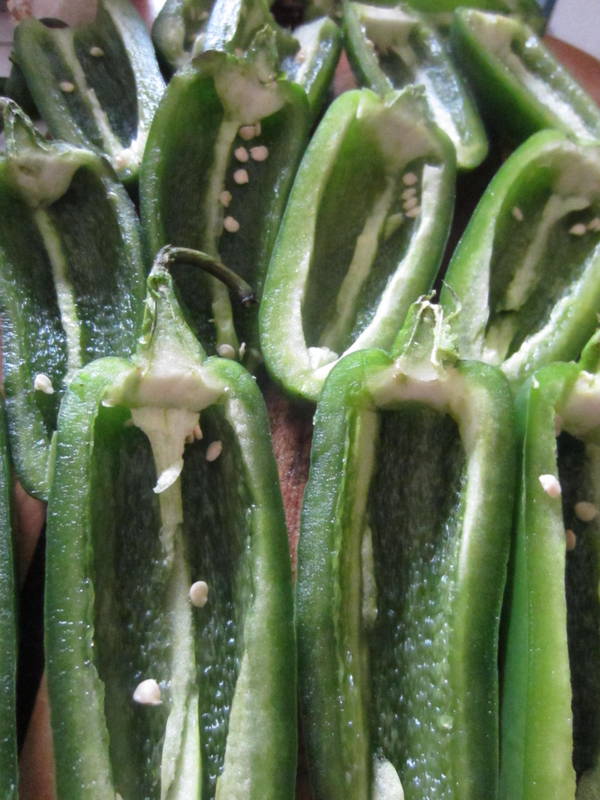 I stuffed the jalapenos with the rice, beans an cotija cheese but I still had not added the chicken and as you can see I didn't have much more room.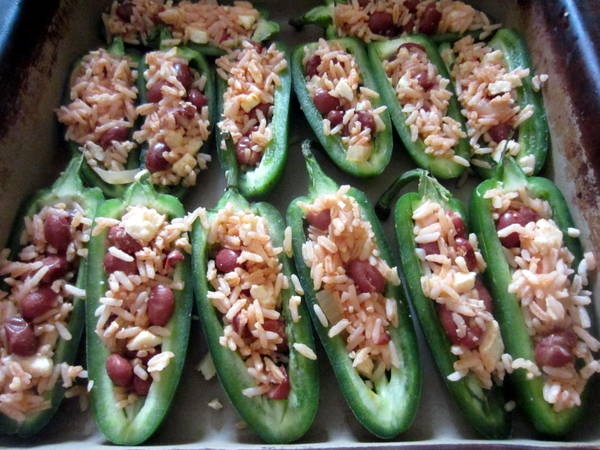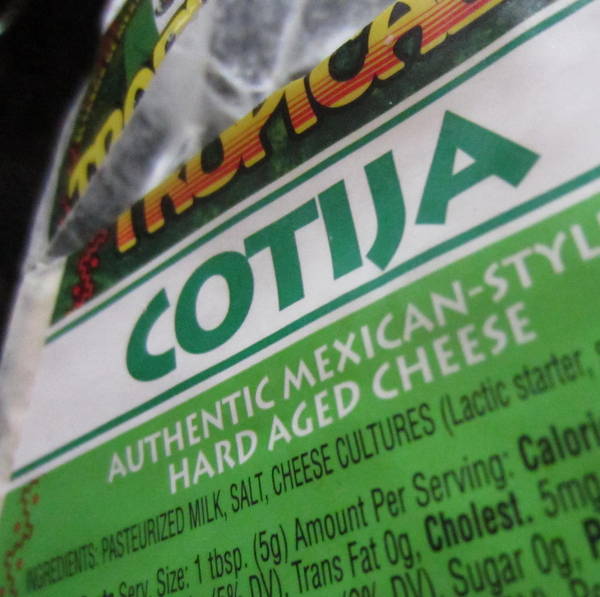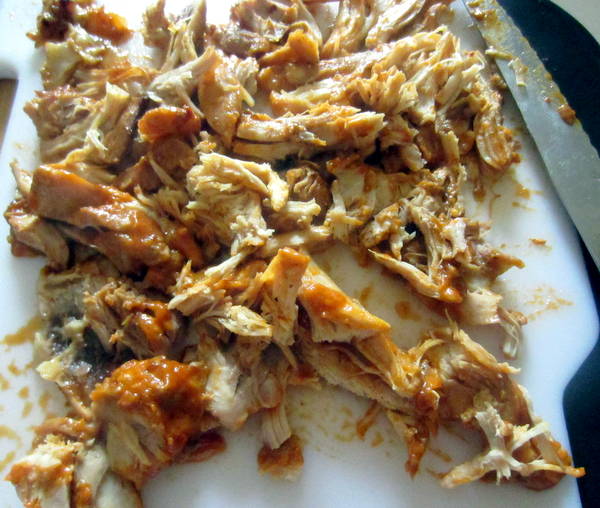 Once I shredded the chicken I just spread it over the stuffed jalapenos. I then spooned in the leftover sauce from the chicken so the dish wouldn't dry out while baking.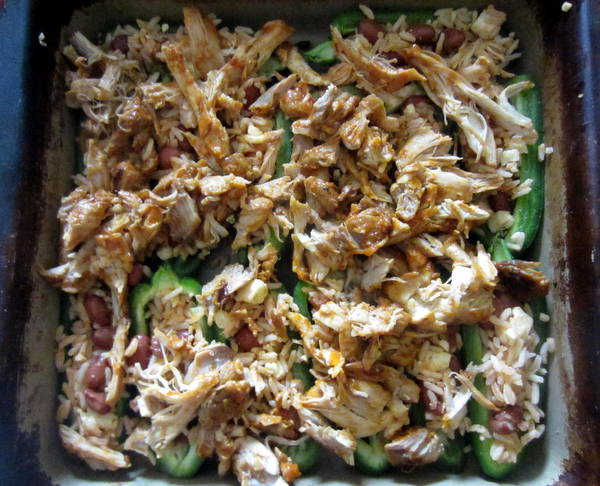 When it's done baking, serve it immediately while the cheese is still melted!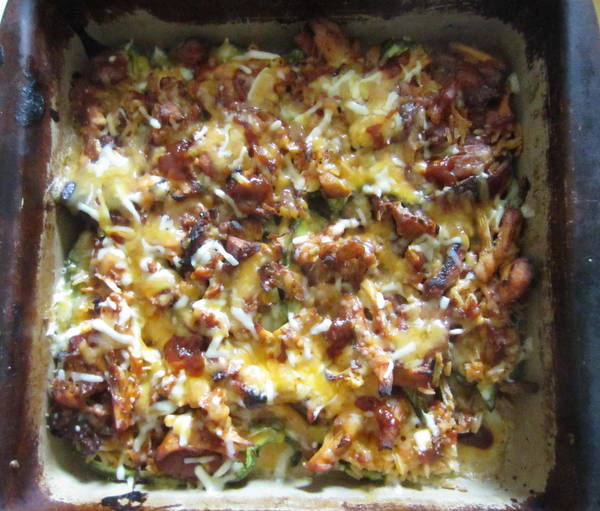 The casserole was a hit! My only regret was having to hollow out all the jalapenos because of the lightweights in the room! Yes, you heard that correctly and these were only jalapenos! I figured by now I would have built up their heat tolerance levels but guess I have to keep working on that. 🙂 I'll have to plan a hot sauce tasting next time and see if I can convert a few.
You can have this cheesy jalapeno, chicken and rice casserole for game day or a week night dinner. It will go well on its own, in a tortilla wrap or as an appetizer. The peppers get tender soft with crispy chicken on top but the melted cortija and Mexican blended cheese brings it all together. If you want it spicier, don't remove all the seeds or inner lining of pepper, just scoop out enough to get enough ingredients into each jalapeno…then top with chop up serrano peppers!  Let me know what you think if you decide to make it. Enjoy!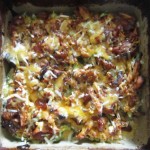 Print Recipe
Cheesy Jalapeno, Chicken and Rice Casserole
Ingredients
Stewed Chicken
1

lb

boneless chicken thighs

2

tbsp

tomato paste

2

chipotles peppers in adobo

1

medium onion

chopped

2

garlic cloves

minced

2

tbsp

vegetable oil

1-2

tsp

Goya Adobo seasoning
Stewed Beans
1

can small red beans

1

small onion

chopped

1

tbsp

tomato paste

1

tsp

oregano

1

tsp

Goya Adobo

1/2

tsp

black pepper

Few cilantro leaves
Remaining Ingredients
1

cup

of rice

salt

8-10

large jalapenos

halved

1/2

cup

cotija cheese

crumbled

3/4

cup

shredded Mexican blend cheese
Instructions
For the chicken, in a heavy saucepan on medium heat, heat up oil. When oil is hot add the onions an cooked until translucent. Add the tomato paste, chiles, garlic and Adobo seasoning. Cook for about 1 minute while stirring.

Add the chicken and let the fat cook off the chicken. Cook on one side for about 5 minutes then turn and cook the other side for about 5 minutes. Add about 1 cup of water to the saucepan and cover. Cook for about another 10 minutes but keep an eye on it to be sure the chicken doesn't completely dry out. Taste the sauce to make sure it's well seasoned and adjust with more Adobo or water to taste.

While chicken is cooking, in another smaller saucepan, cook the onions in oil until translucent. Add the beans, tomato paste, oregano, Adobo, black pepper, cilantro and about 1/2 cup of water. Since beans are already cooked you just need to heat up enough so the flavors meld well together, about 5 minutes.

In a separate small pot, salt the water for the rice and cook as per the package instructions..

Once everything is done, preheat oven to 400 degrees. Mix the rice and beans in a bowl and add the cotija cheese. Stuff each of the jalapeno peppers with the mixture and add each individual, stuffed jalapeno to the bottom of the casserole dish.

Transfer the chicken to a cutting board and shred the chicken with a fork, then top the stuffed jalapenos. Drizzle any of the remaining juices from the chicken over the chicken and jalapenos.

As a final step, top the dish with the shredded cheese and bake for about 15 minutes and top of dish is crispy and cheese is melted.