Here's a spicy gift guide for the holidays your heat seeker friends and family will love. They're unique, fun and spicy so you'll proably want to buy two…one to give, another to keep! Isn't that how it usually works? What better way to spend the holidays with awesome treats to heat things up that can also be shared? So ditch those socks you were planning on giving and add these spicy goods. Hope you enjoy my gift guide and let's keep things spicy folks!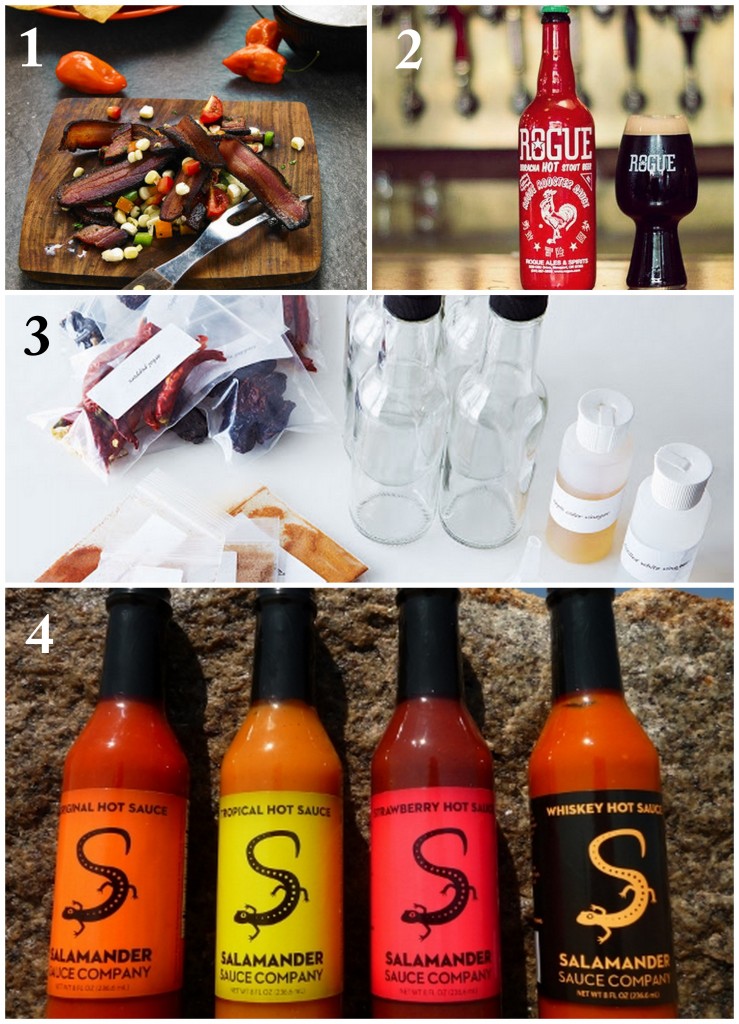 1. Just WOW! Someone please send me this! My two favorite things, bacon and chile peppers! You can't go wrong with this habanero bacon from Tender Belly.
2. I haven't tried this spicy beer yet but Rogue has gone on and made a sriracha stout. The most talked about hot sauce this year has now made it into beer! I'm not sure how I feel about it but its definitely worth a try. I've had a chipotle porter for a more chocolatey, spiced, smoky flavor which I enjoyed and this one would be a great choice, especially for sriracha lovers. Let me know if you get your hands on it.
3. This is a fun kit from Grow and Make. The set includes everything you need to whip up your own hot sauce. A pretty cool gift for spicy food lovers! Just make sure you give them goggles and a face mask too…kidding, these may not be too hot but definitely a fun project for a weekend night.
4. And if you don't want to make your own, get this set from Salamander Hot sauce makers. Their Whiskey hot sauce is pretty amazing and friggin hot! I made these awesome hot wings with this sauce for a finger licking appetizer.