It's Taco Tuesday so you know what that means, spicy, smoked pulled pork tacos on the menu! I'm sure you all know how to make tacos but I wanted to share this quick and easy spicy pork tacos recipe. I picked up this great smoked pulled pork from Sam's Club recently. If you're not familiar with Sam's Club, it's a warehouse retailer run by Walmart and similar to Costco. They're pretty much all over the US and sell products in bulk to subscribed members.
Smoked Pull Pork
The pulled pork is under the club's signature brand, Member's Mark and is available in the refrigerated meats section. I usually make my own filling for tacos but this is a great way to save time. The pork is already cooked and all you have to do is heat it up and serve! They also have hardwood smoked, pull apart chicken for $10 for a two pound package.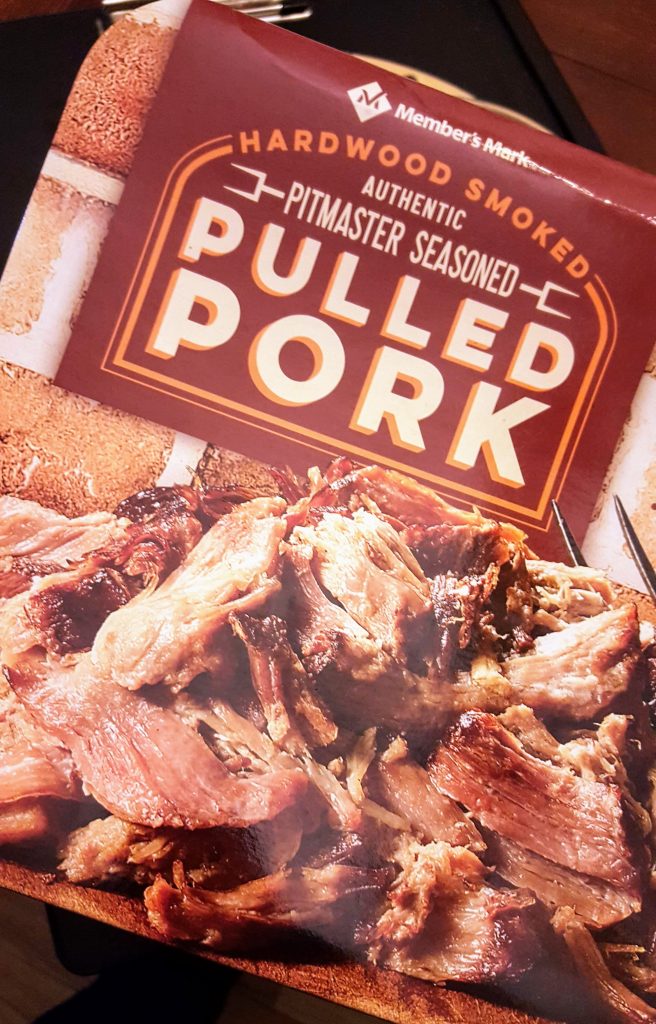 The Prep
I just followed the instructions on the package for heating up the pork and while that was cooking, I prepped all the ingredients. I chopped up and diced the toppings for the tacos and then made a quick and easy guacamole.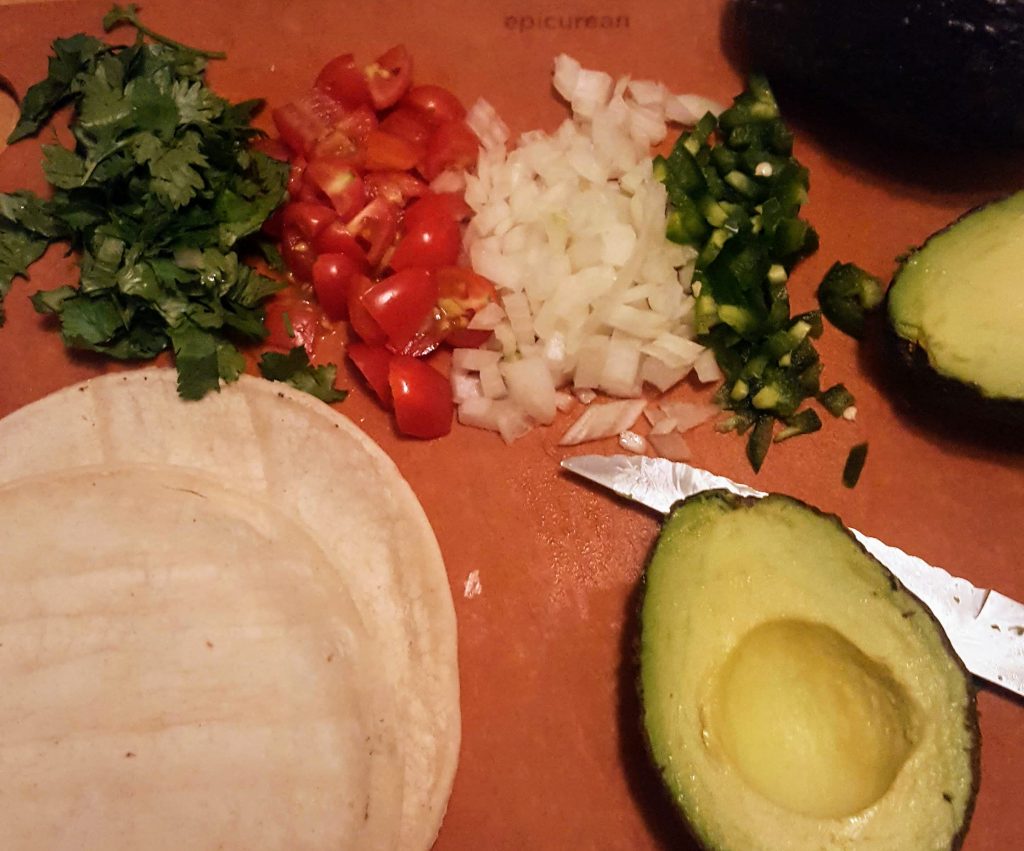 To make the guacamole, get a bowl and mix in the avocados, tomatoes, onion and cilantro, squeeze a half of lemon, then add salt & pepper to taste.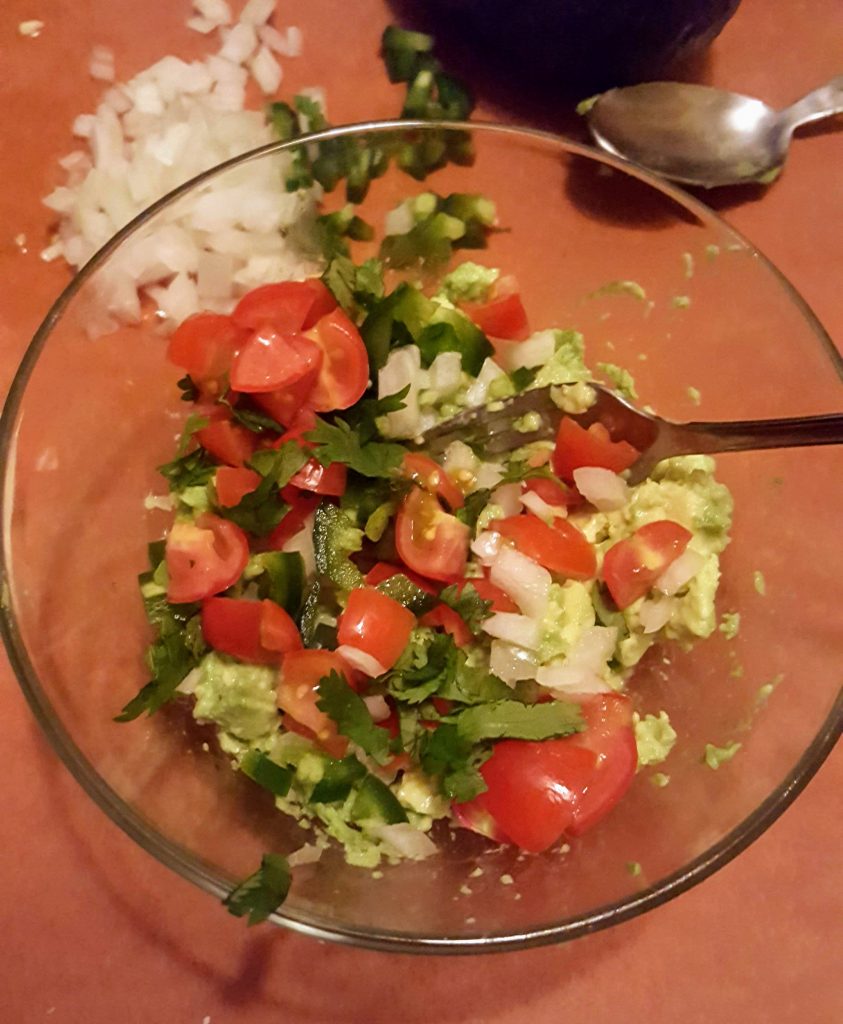 The Assembly
Just before the pork is done heating up, add the hot sauce and pull pork apart with a fork. Heat up the corn tortillas and assemble your tacos. I've made tortillas from scratch before but this time I just used Mission tortillas. I also like my tacos with simple ingredients; meat, onions, jalapenos & cilantro. A salsa isn't necessary for this because you'll want to taste the smokiness of the pork. Finish it off with a squeeze of lime.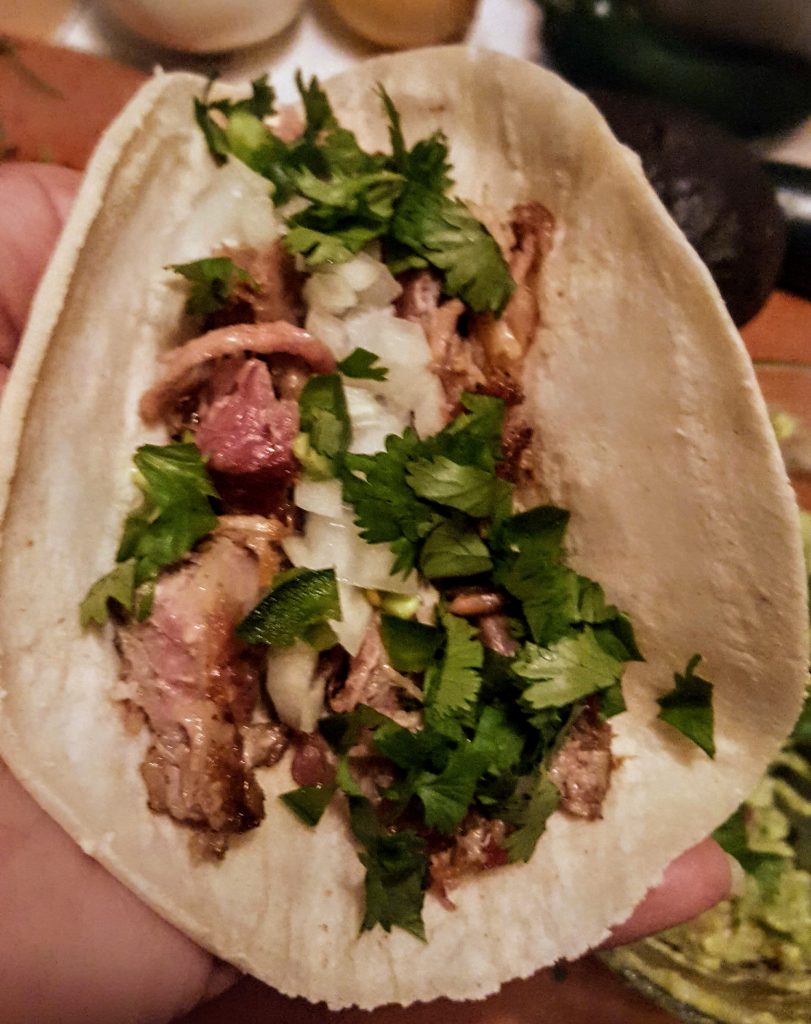 Bring it all together
Try these smoked pulled pork tacos and let me know what you think. It has crispy bits, it's flavorful and so tender, you'll think it came right off the pit! You'll only need to use a small portion for a few tacos and save the rest for pull pork sandwiches. This is great for parties as well – set up a taco bar and let everyone make their own! Serve the guacamole with these blue chips, so delicious!
Is this something you think you'll make? Would love to see what you make – tag me on Instagram or Twitter! XO