It's true that the more spicy foods you eat the more of it you'll crave. It's the endorphin rush many experience after having chile peppers that keeps them going back for more. The sweat beads building on your forehead, the runny nose, and teary eyes somehow isn't so bad when that natural rush comes over you. You kind of forget you've been stung or just don't care because the flavor and the feeling is so good!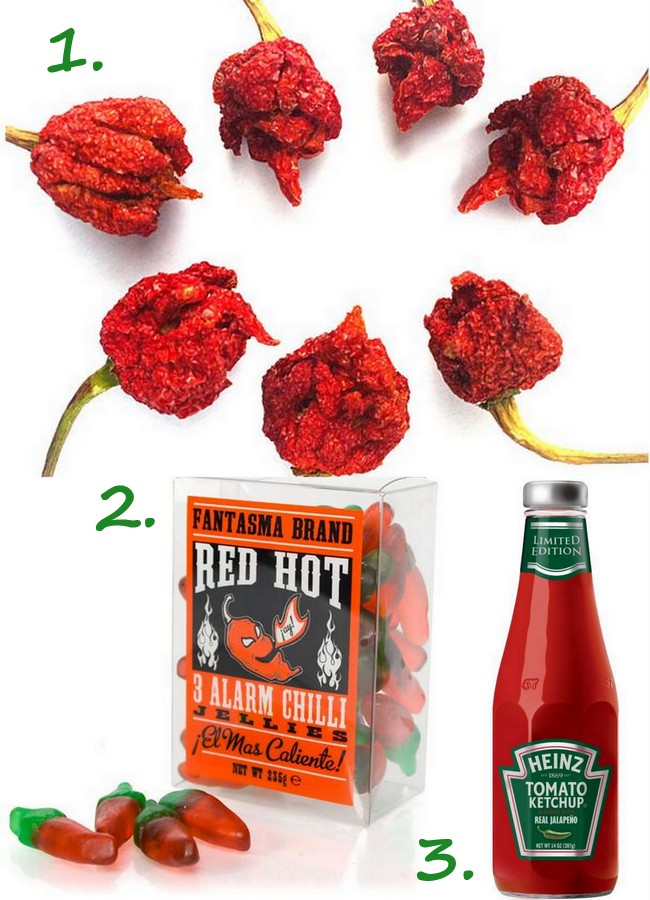 1. Think Geek – Butch T Scorpion dried pepper 2. Fire Box Spicy Gummy candies 3. Heinz – Jalapeno Ketchup Add some to your burgers or give your french fries a kick of heat!
These product finds will definitely get the juices flowing in anticipation of that first kick of heat. Of course some will delivery more heat than others but just watch out for those angry looking dried peppers above, they are nothing to be messed with! That there my spicy foodies is a Trinidad Butch T Scorpion chile pepper, one of the hottest in the world. There are a couple hotter than this (Moruga Scorpion, 7-Pot Douglah) but this may be hot enough for most. The Butch T packs the heat of about 6-7 Habanero peppers so you be the judge, it's all about what you can handle! Crush it up and add it to pizza, pasta sauce and just about anything you want.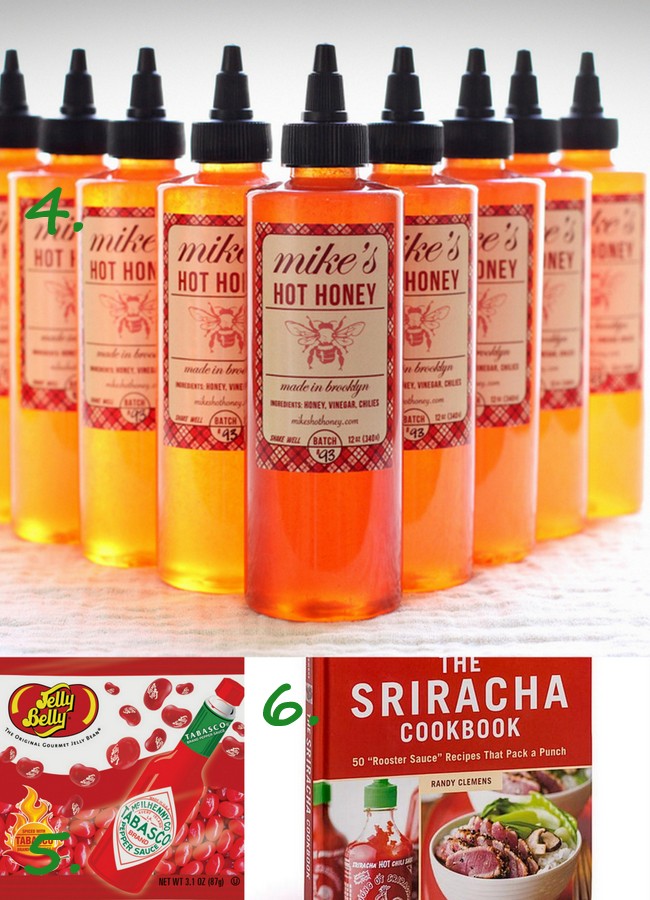 4. Mike's Hot Honey (image credit: cool material). 5. Tabasco Jelly Belly jellybeans.  6. The Sriracha Cookbook by Randy Clemens