This week's featured spicy recipes roundup is chicken! These are no ordinary spicy chicken recipes, these are the types of recipes that will win praise at your dinner party, have folks cheering when you enter the room and get you a few pats on the back! Ok, seriously, back down to Earth, these are simple delicious spicy chicken recipes I found while searching the interwebs. I've been looking for new mouth watering spicy chicken dishes that would be great for dinner parties, especially with the holidays around the corner! We all have our go to chicken recipes but why not make something new to make that dinner extra special?
I hope you're all inspired to make these dishes and if you do please let me know in comments or post at photo of it on my Facebook page.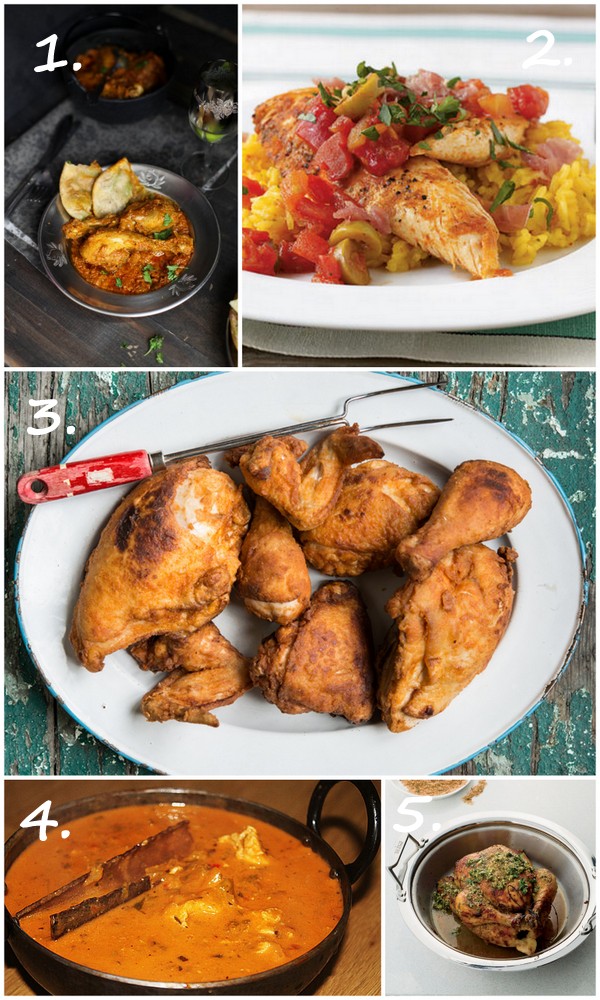 1. Everyday Curry Chicken from Sinfully Spicy blog. 2. Spicy Basque Style Chicken from My Recipes. 3. Nashville Hot Style Fried Chicken from Bon Appetit. 4. Quick 30 minute Chicken Tikka Masala from Great Curry Recipes. 5. Spicy Roast Chicken from Food and Wine magazine site.