There are some great recipes and ideas to be found on Pinterest. I really have to watch myself on that site otherwise it'll be hours of time spent gawking at gorgeous recipes you'd love to make but may never have the time! That's why I like sifting through loads of them to bring you simple and easy recipes that meet my spicy requirements and get us all back to cooking! Try these great looking recipes this weekend for Cinco de Mayo and celebrate Mexico with lots of spice!
You can also check out my Spicy Mexico board on Pinterest for other great finds!!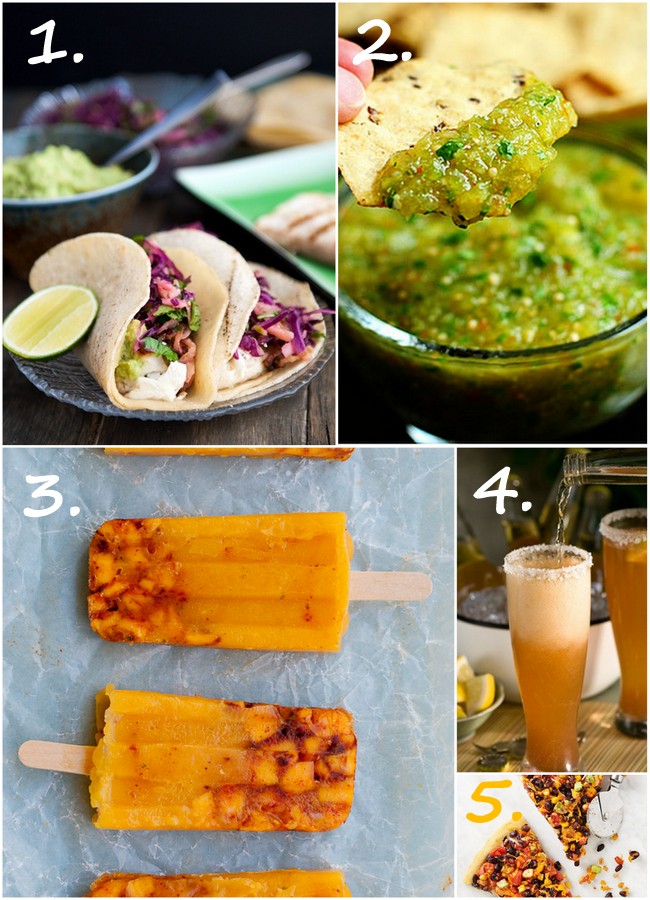 1. Tequila Lime Halibut Tacos from Use Real Butter. 2. Tomatillo Salsa Verde from She Wears Many Hats. 3. Mexican Paletas from Pineapple and Coconut. 4. Michelada – Spicy Beer from HGTV. 5. Mexican Pizza from Fitness Magazine.