I picked up Nonna's Spicy Red Pesto at the Chile Pepper Festival last Fall and finally getting around to write about it. I've only had the traditional basil pesto before so when I saw this version I wasn't sure what to make of it. I thought, "Is this really pesto?" and "Isn't pesto's main ingredient basil?". Apparently, after looking it up, I learned that pesto is traditionally made with basil throughout Italy but other areas like Sicily use tomato as their main ingredient. Pesto actually means to pound or crush in Italian and was traditionally made using a motar and pestle, which is where the English word "pestle" got its name.  I'm all for this red pesto and happy they spiced this up properly too!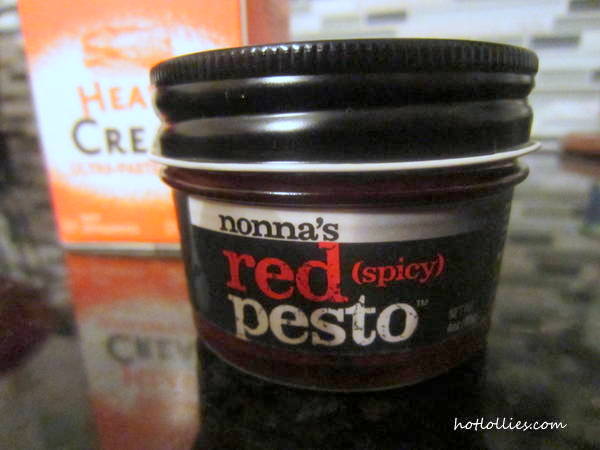 This spicy red pesto is no lightweight when it comes to heat. There's a generous amount of habanero peppers to make the spiciness linger for a while. The paste is thick, chunky and great for adding to pastas, spreading on sandwiches and delicious all on its own with plain crackers or pretzels. The flavors are robust, bold, spicy and its strong concentrated tomato based flavor makes it perfect for mixing it into dishes without it losing its punch.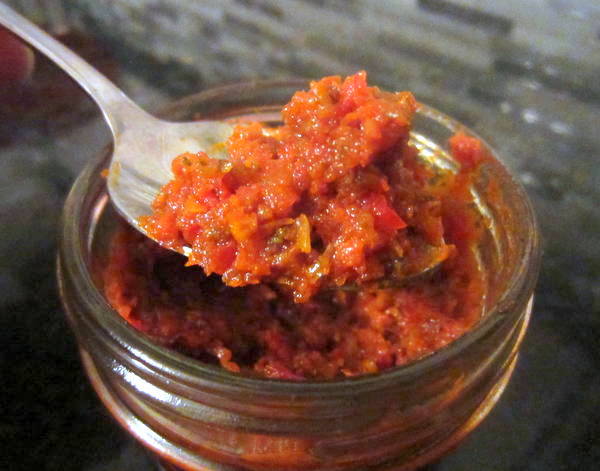 At first I thought a 4 oz jar was too small to get much use out of it but a little does go a long way. I was pleasantly surprised how it still maintained its flavor even after adding a little heavy cream for my lobster ravioli dish.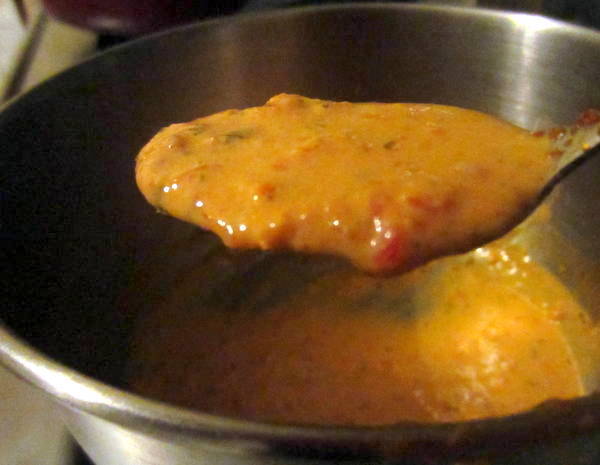 I mixed a tablespoon of the red pesto with about 2-3 tablespoons of heavy cream and poured over the raviolis for a spicy, light and satisfying meal.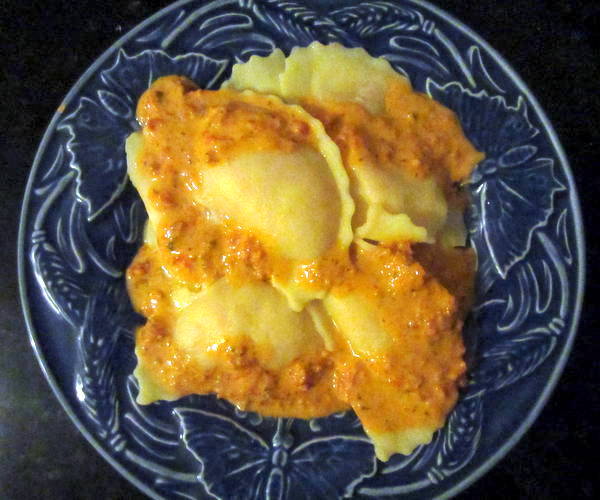 Nonna's spicy red pesto is just one of City Saucery's products, they also make other tomato sauces using locally sourced ingredients from NY and NJ farms. I love that they started small and have had tremendous growth over the past few years which is a testament to their product. They're sold online and in various retailers across the US, just check their website for more details. All in all, for $9 a jar, a wonderful product with all natural ingredients and worth every penny.
Ingredient List:  Sun-dried tomatoes, extra virgin olive oil, fresh basil, lemon juice, vinegar, habanero peppers, garlic, sea salt and anchovies.