Move over fish and make way for vegetarian sushi! Yes, there is such a thing and it's tucked away in Chelsea Market in NYC, one of it's newest locations. Beyond Sushi is a vegetarian sushi shop that has sprung up around NYC serving sushi style "green" rolls made with healthy vegetarian ingredients that will make any carnivore look twice!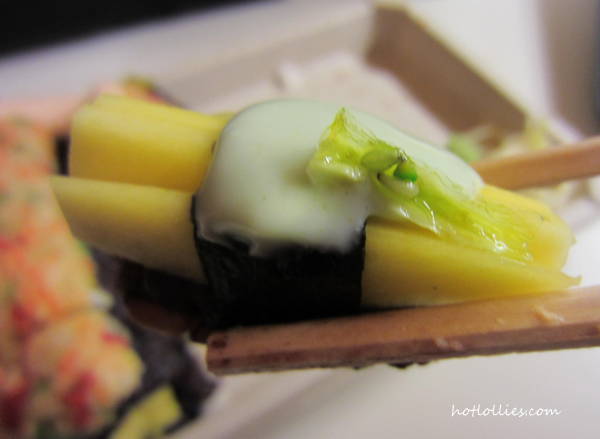 Located across from Jacques Torres Chocolate shop, Beyond Sushi makes fruit, vegetable, and seaweed green rolls tightly wound up in black rice and mixed grain rice. I never had black rice before, actually I never even knew it existed! Wild rice yes, but black rice is something completely different and according to Beyond Sushi it's "packed with 18 amino acids, rich in antioxidants, iron, zinc & beta carotene." The rice contains anthocyanin which after a quick search I found out it is what gives blueberries, blackberries and other flowers, fruits and veggies that deep blue, purple color. The rice tastes similar to brown rice and is very popular in China.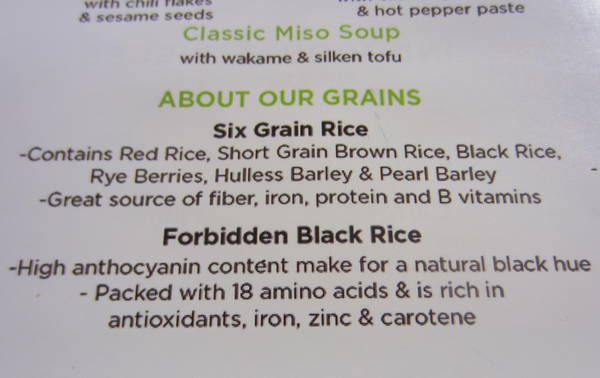 For me not only does food need to taste good but it should look appetizing as well. Beyond Sushi's green rolls look like tiny works of art; they're beautiful, colorful and surprisingly flavorful. I'm not a vegetarian but do like eating healthfully and sometimes vegetarian options are lacking in the flavor department. These rolls however looked too good to pass up and had interesting flavor combinations with plenty of spicy options to choose from!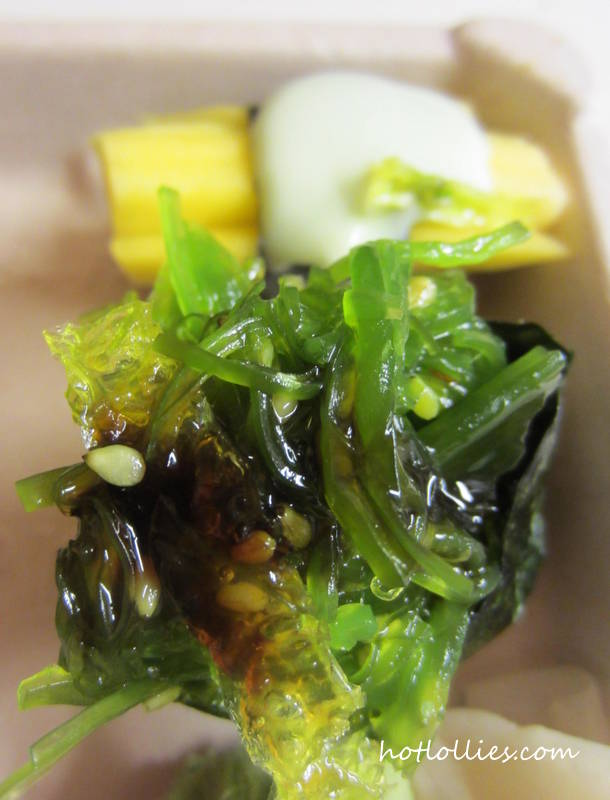 The individual bites are very tasty, try the seaweed bite and mango bite topped with jalapeno wasabi!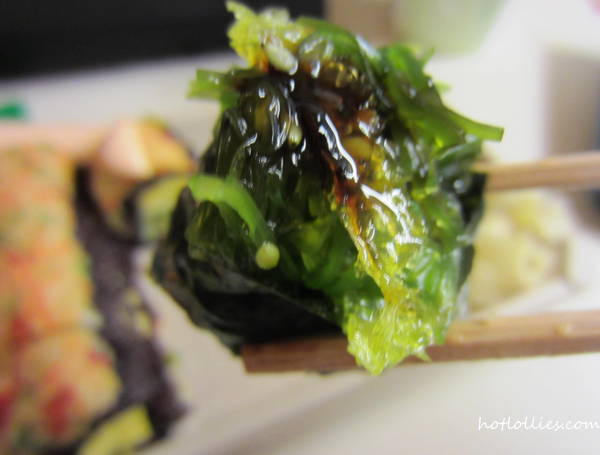 Another to try is the "La Fiesta" which is made with avocado, pickled jalapeno, chayote and served with a mango chili oil. One of my favorites is the Spicy Mang, made with avocado, mango, cucumber, a spicy veggie topping and served with a toasted cayenne sauce. There's great texture too from the crunchy cucumber, and nice creaminess from the avocados. The spicy sauce balances out the sweet mango, giving it a well rounded flavor. These are mildly hot and spicy for me but the flavors are wonderful and very unique!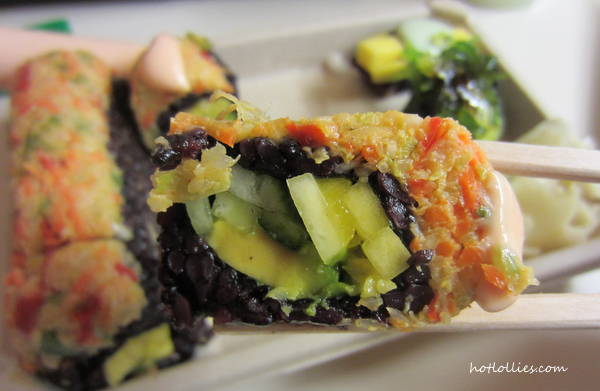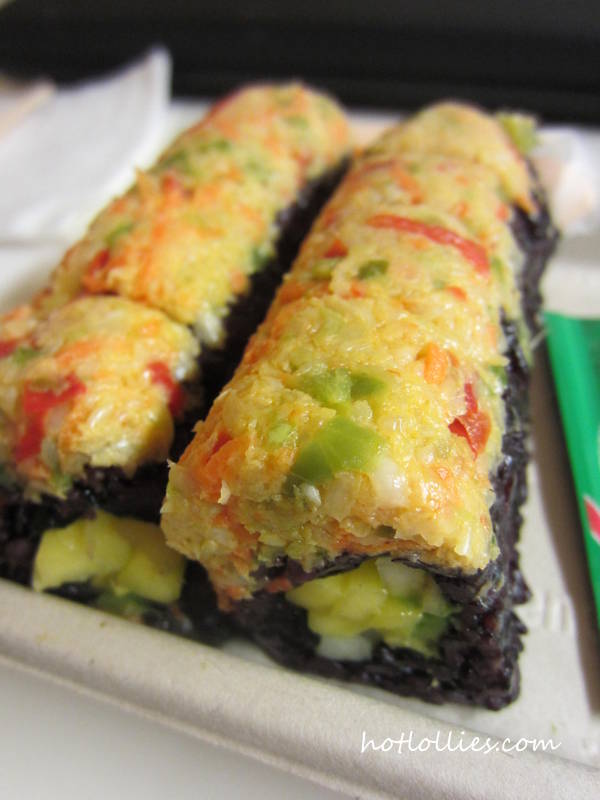 I must say though they aren't very filling. I did get a whole roll with two individual bites and felt very satisfied but was hungry a couple hours later. For my next visit I'll add the marinated julienned carrots served with a hot pepper paste or the Zen salad served with jalapeno peanut butter sauce, that should do it!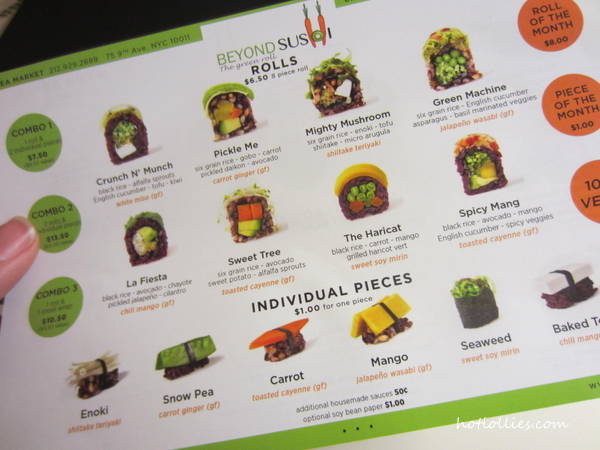 Beyond Sushi was conceptualize by Guy Vaknin, a finalist in the popular US chef competition show Hell's Kitchen, and according to their site have two locations. One in Union Square, the other in Chelsea Market.