Hi everyone! I'm starting a new weekly series titled "Spicy Recipes Roundup" where I'll feature some of the best spicy food recipes around the web! This new feature will showcase five spicy recipes from some of my favorite magazines and food blogs so you don't have to go scouring the web looking for great spicy recipes. To get things started I'm kicking off this week with spicy comfort foods to warm your soul, just in time for those chilly Fall nights!
1.
This
Curry Chicken Pot Pie
recipe from
Alton Brown
looks great! Since I like things a little extra spicy I would double the curry and ground pepper then toss in a chopped scotch bonnet pepper while cooking.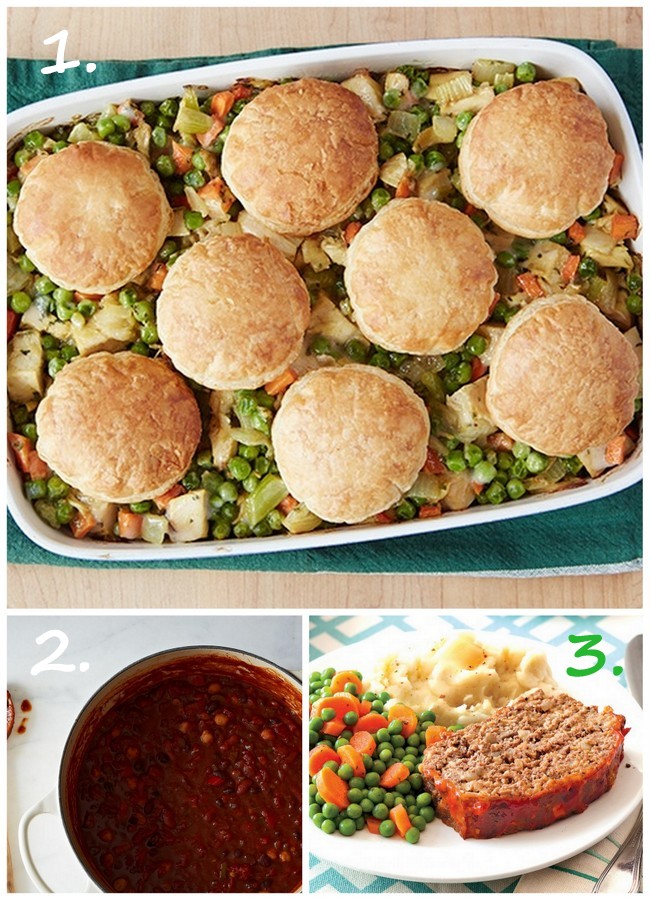 2. This is one hearty and "meaty" Vegetarian Chile from Food52, add extra heat if you like but boy is this an awesome recipe if you want to go meatless!  3. Try this Smokey Chipotle Meatloaf from Delicious on a Dime cookbook from the All You magazine editors. The chipotles in adobo sauce will kick up this classic recipe.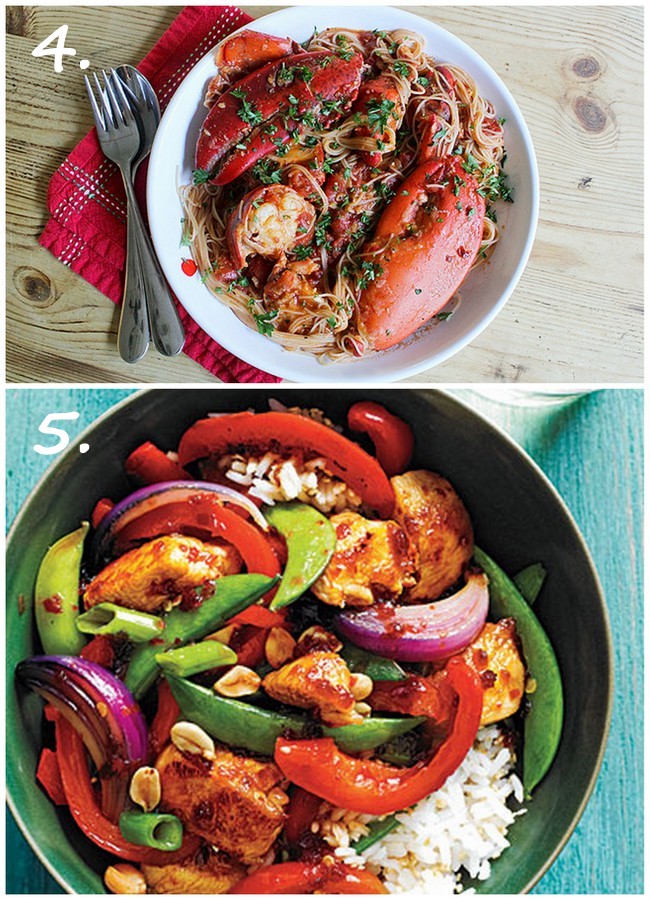 4. Shrimp fra Diavolo is one of my favorite things to order at Italian restaurants, it's flavorful, hearty and spicy so I just drooled when I saw this Lobster fra Diavolo version from the From Away blog. Go ahead and double the red pepper flakes seasoning in recipe or add an entire sliced serrano chile pepper! 5. Stir fry may not scream comfort food to some but for me a steaming bowl of this Chicken and Vegetable Stir Fry is what I want on a chilly night.
Thanks for checking these out and let me know if you make any of them. What are your favorite spicy comfort foods?