I made these amazing granola pancakes with spicy cherry compote this past weekend. These are not your fancy pants homemade pancakes but the good ol' trusty Bisquick kind! I truly wanted to make some from scratch after seeing this healthier homemade version from the Whole Grain Mornings cookbook on Smitten Kitchen but decided on convenience. I don't make pancakes that often so that yellow container you easily spot down the pancakes aisle was just too tempting. Besides, I made the spicy cherry compote from scratch and added healthy granola to the mix for some added nutrition.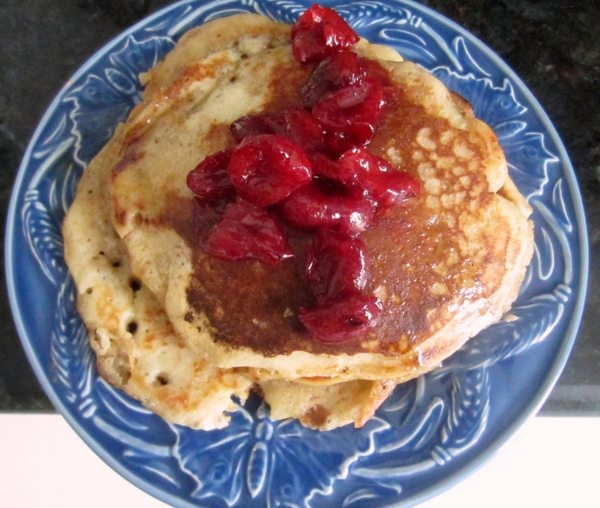 I don't really like sweets early in the morning but this would be great for brunch. Wouldn't you want to wake up to this on Valentine's Day after you've slept in and rolled out of bed? The spicy cherry compote will add some extra heat to your day and the a scoop or two of  KIND healthy grains clusters will keep you full for a while. You can add your own granola but these clusters contain flax seeds, quinoa, oats for a bit of crunch and wholesomeness.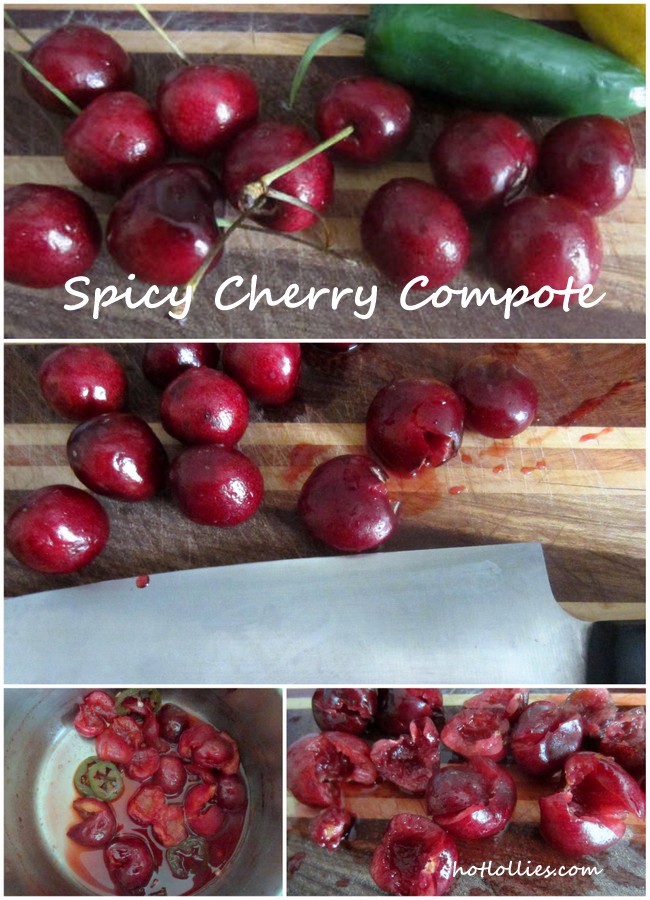 I think I'm making these again. Sweet, sour, hot cherries would also be great on ice cream or oatmeal. Hope you have a wonderful week!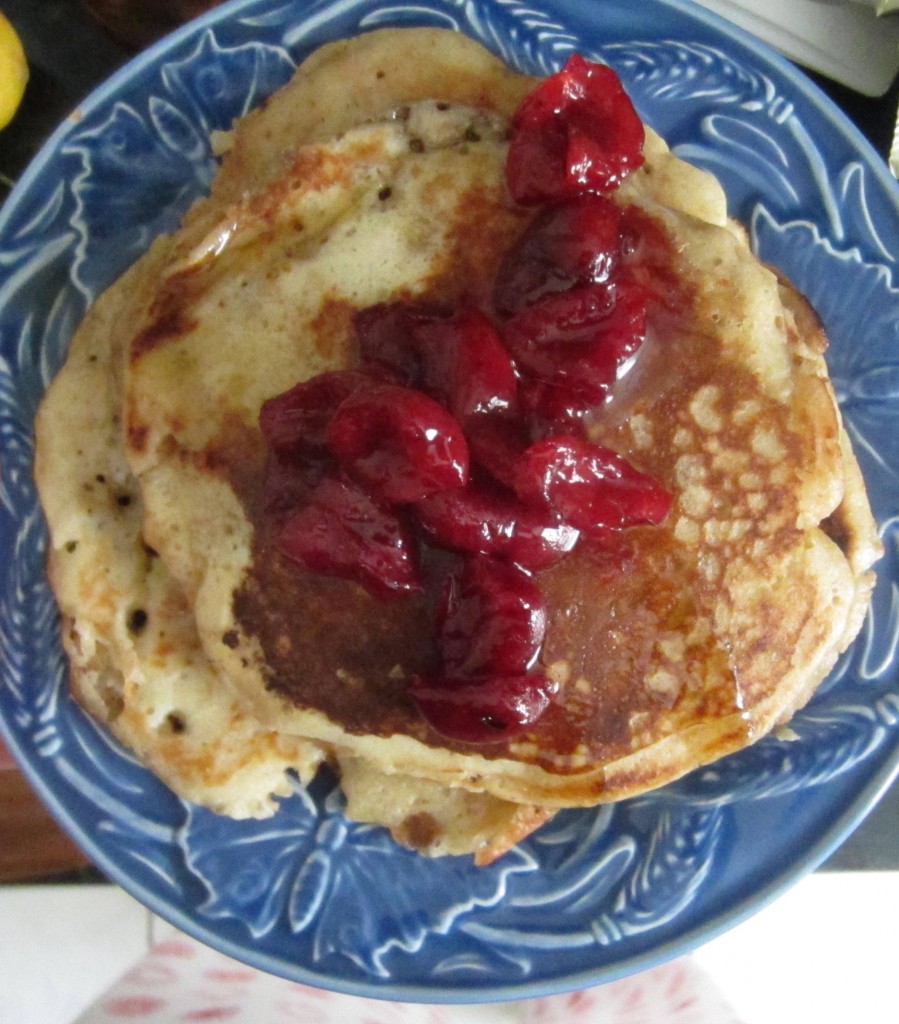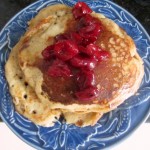 Print Recipe
Granola Pancakes with Spicy Cherry Compote
Ingredients
5.1

oz

container Bisquick

1/4

cup

KIND healthy grain clusters

1/2

lb

cherries

1/3

cup

water

1

small jalapeno

sliced

1

lemon

juiced

1

tbsp

sugar

1/2

tsp

cinnamon

maple syrup
Instructions
Crush the cherries and remove the pits. Add to a saucepan on medium heat then add the water, jalapeno, lemon, sugar and cinnamon and stir until well mixed.

Let mixture come to a boil and cook down liquid until syrup thickens. Remove from heat, then remove and discard the jalapenos.

Make pancakes according to instructions on container but stir in the granola before pouring.

Serve pancakes with syrup and top with cherry compote.