I love comfort foods like soup, stews and other familiar childhood favorites my Mom made. It's something I crave when I've been away from home for a while, when the temperatures start to drop or during a rainy day. I especially love Panera's cream of tomato soup, it's so heart warming and delicious and figured why not save a little money and make my own. I had dozens of tomatoes that I grew into late October this year and had to use them up so made a spicy cream of tomato soup for a little comfort.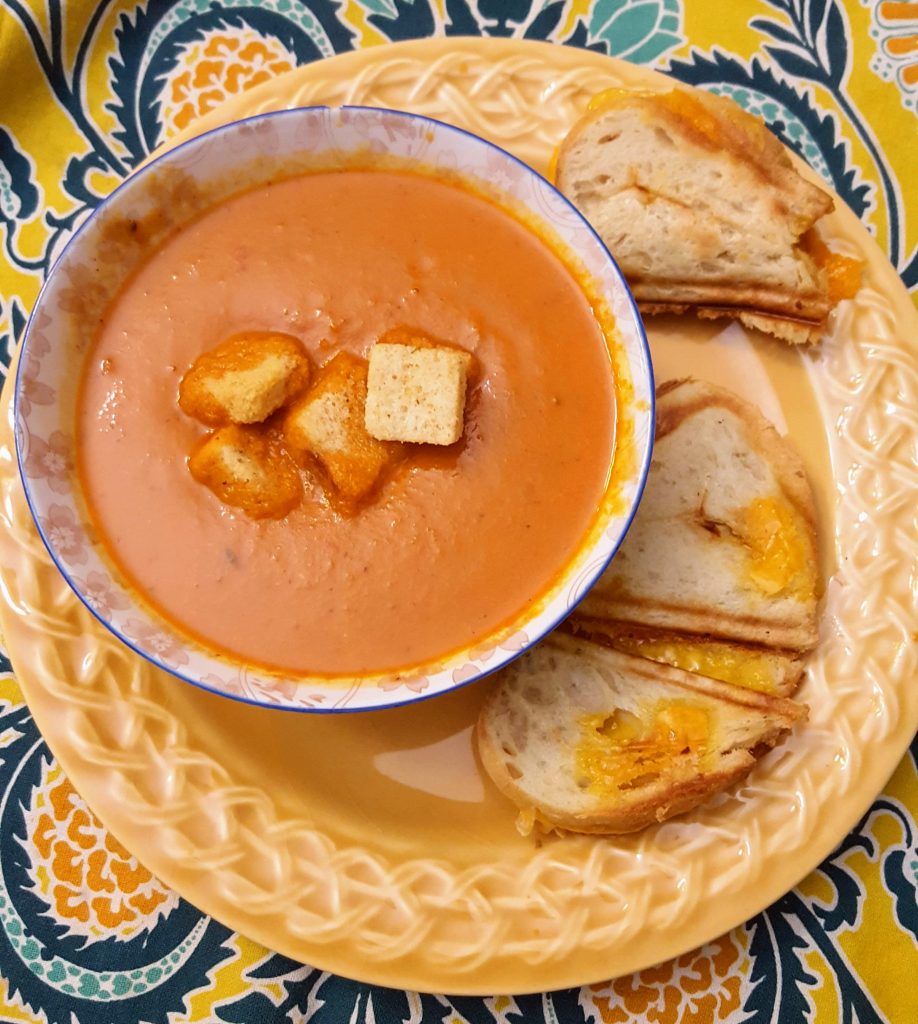 It was chilly, rainy afternoon and those tomatoes on my counter top weren't going anywhere. I made several tomato galettes and gave dozens of tomatoes away and was determined to make a soup similar to Paneras'. Now I didn't get their recipe; I have a few cookbooks and looked up the standard tomato soup recipe and adjusted ingredients to what I thought would taste like my old favorite. Needless to say, I learned a few lessons along the way.
First, you have a remove the tomato seeds. I like a smoother soup with chunky bits of tomatoes but there were just too many seeds and chunks. I cut the tomatoes into big cubes and cooked it down until tender. If you like a chunkier soup with a bite to it, don't worry about removing seeds. I also added a whole diced jalapeno with seeds but don't think that affected texture to much. Next, if you want the flavor of a pepper but not all the heat, add it whole. I dropped in a whole habanero for a more spicy soup which can be easily removed with tongs. You'll find that if you don't cut it or puncture it you'll get more pepper flavor without all the fire! This turned out hot but also enjoyable.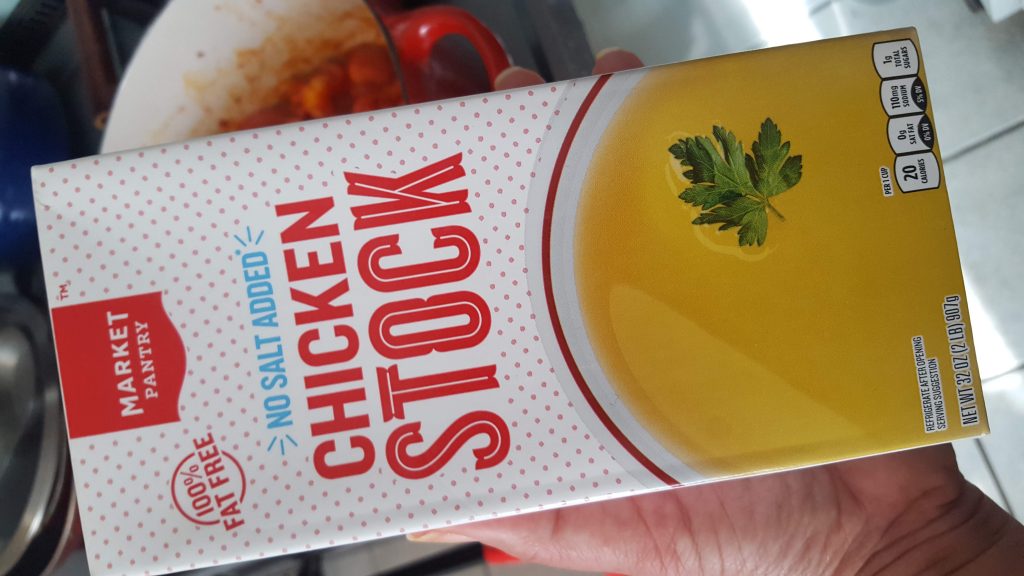 Lastly, make sure you have all the ingredients on hand and do all your prep before you start cooking! I thought I had vegetable stock but had to use chicken stock instead. I'm not a vegetarian but did want to make a vegetarian soup. The chicken stock will give it more flavor but for me, it's really not necessary adding meat products to a tomato soup. Next time I'll make it with vegetable stock and see if there's a difference in flavor. I have been eliminating meat lately so I guess it's good that I got rid of the chicken stock. If you want to make a vegetarian version then use vegetable stock instead, otherwise, stick to this recipe.
By this point I was less than a half hour in and the soup was coming together nicely! The house smelled so good…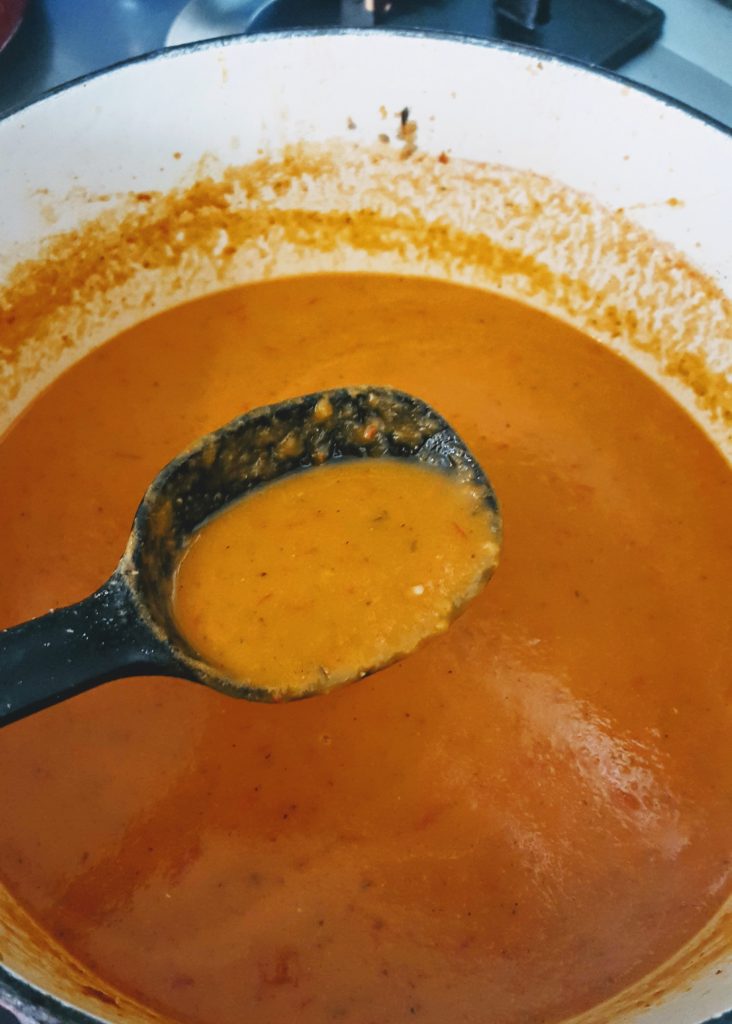 So how do you turn that chunky tomato stew into a nice, smooth soup? Use a blender or an inversion blender. I used my regular Blendec blender to puree everything a few cups at a time. My blender is pretty powerful but think any blender will do. If you have an inversion blender then this step will be much easier, just blend everything in the same pot (just be sure to review the thyme sprigs). Another tip is to use a kitchen towel over lid when blending to avoid splatter. The soup is hot so you don't want that hot liquid all over you.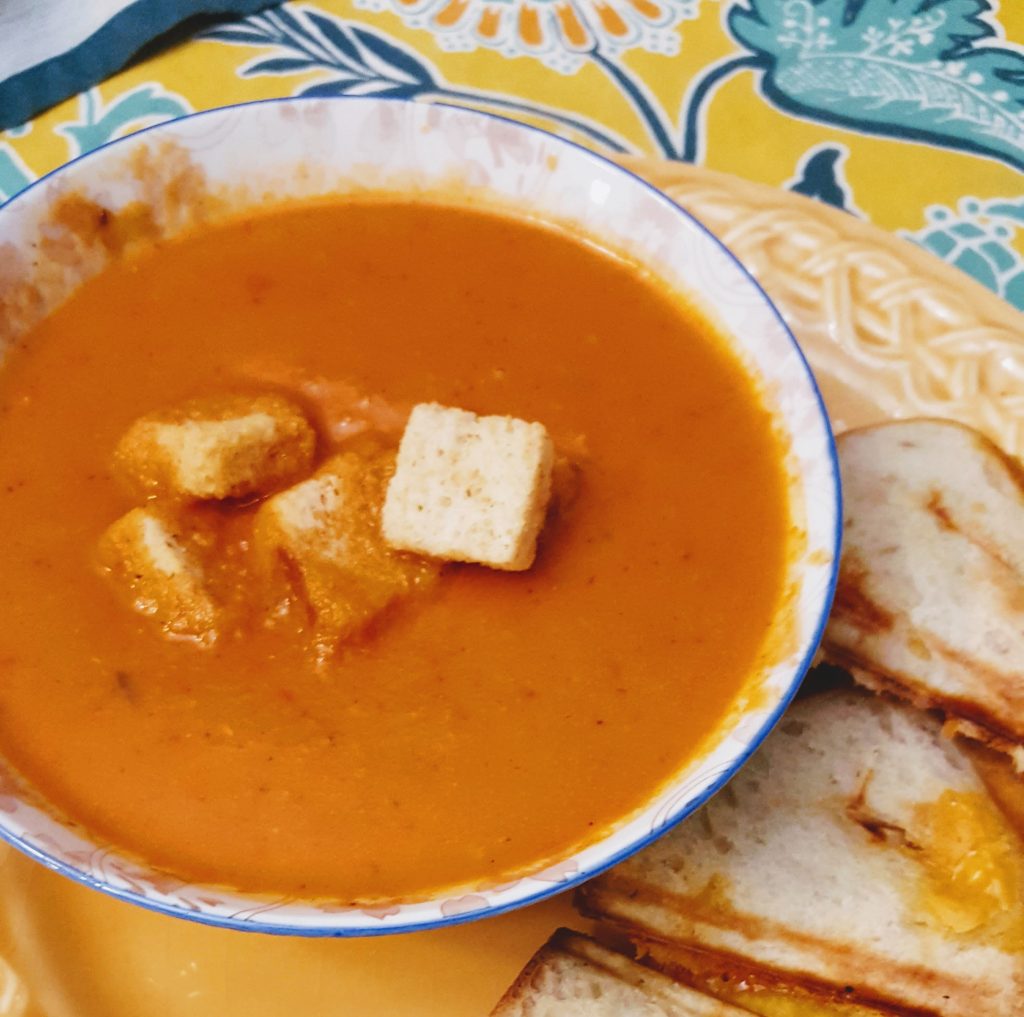 You can make your own croutons but I just topped soup with garlic seasoned croutons I use for salad. I really love how this turned out! I wouldn't say it tasted exactly like Panera's but it was pretty close! Next time I'll use a cheesecloth or wash all the tomato seeds away.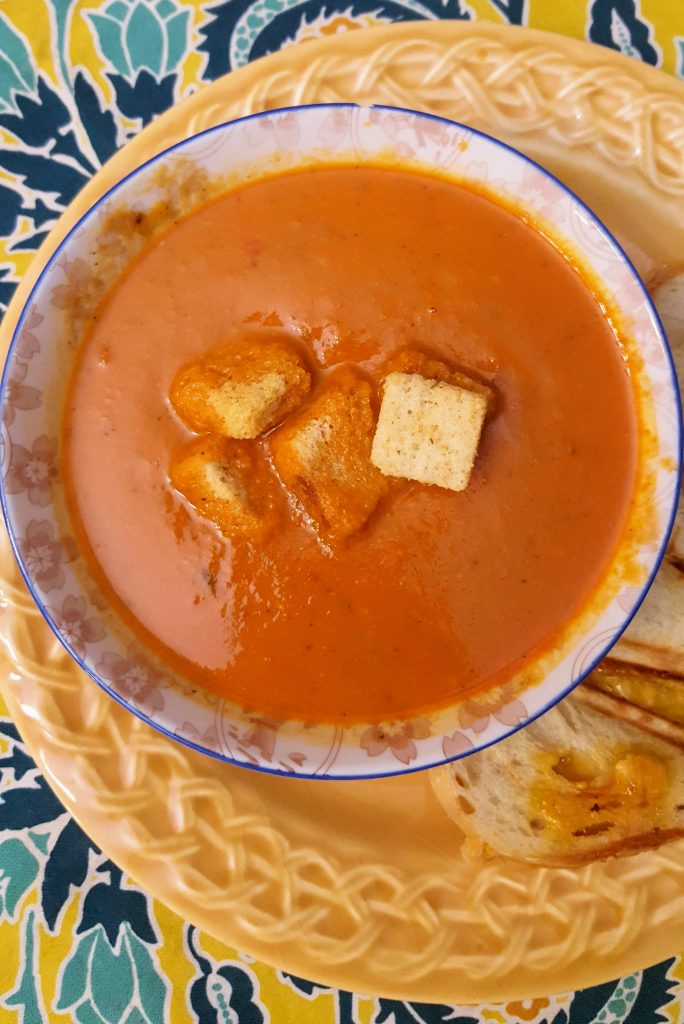 It was perfect with my grilled cheddar cheese sandwich. Nothing fancy, just slices of cheddar cheese between sourdough sliced bread. I have this Cuisinart sandwich press which makes yummy, hot sandwiches. I paid less than $20 for mine years ago and love it. The cheese melts so nicely and bread gets chewy and crispy. This spicy cream of tomato soup is one to have on repeat – I know I'm definitely making this again, especially during the cold months ahead. Do you make your own soups? What's your favorite soup recipe?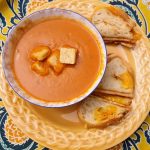 Print Recipe
Spicy Cream of Tomato Soup
Equipment
Blender or Inversion Blender
Ingredients
10

Med

Roma Tomatoes

seeded, cubed

1

Med

Yellow Onion

diced

1

Med

Jalapeno

diced

1

Small

Habanero

10

Sprigs

Thyme

2

Cloves

Garlic

crushed

1/2

Tsp

Salt

1/2

Tsp

Black Pepper

1-2

Tbsp

Olive Oil

2

Tbsp

Tomato Paste

1/3

cup

Cream

1

Quart

Chicken Stock

or Vegetable Stock
Instructions
In a heavy pot over medium heat, heat olive oil and saute onions until a bit translucent, about 5 minutes. Then add tomato paste, garlic and stir for a couple of minutes.

Add tomatoes, jalapeno, thyme, salt & pepper and cook until tomatoes are soft and tender, about 10 minutes.

Add the chicken stock and stir. Taste mixture and adjust salt & pepper to taste if needed. Let mixture come to a boil and then let simmer for 10 min.

Remove sprigs of thyme from pot and discard. Carefully fill blender with mixture, about half way full. Cover and blend until tomato soup is smooth. Repeat this step until you've blended all the tomatoes. If you have an inversion blender, blend the tomatoes in pot until you've reached desired consistency.

If you used a blender, transfer the soup into original pot and stir in cream slowly and simmer for a few minutes. Serve soup in bowl and top with croutons.