I've been on a healthy kick lately and made this spicy kale and egg whites scramble. To my surprise it was very filling even without bread! I've been detoxing now for a couple of weeks trying to get rid of some Summer fat! I usually eat healthy but kind of let loose this Summer and ate up anything and everything I wanted. Ice cream, ribs, burgers, you name it and with cookouts and foodie events its tough staying on the healthy track. The trip I took to NOLA didn't help much either, it was a weekend gorge fest! Anyhow, my detox is primarily a vegetarian, no carb diet. No sugar, no alcohol, no meat and no bueno! Not fun at all but I'm trying to make it interesting, only a couple of weeks to go! This spicy kale and egg whites scramble is light and delicious and has plenty of much needed nutrients!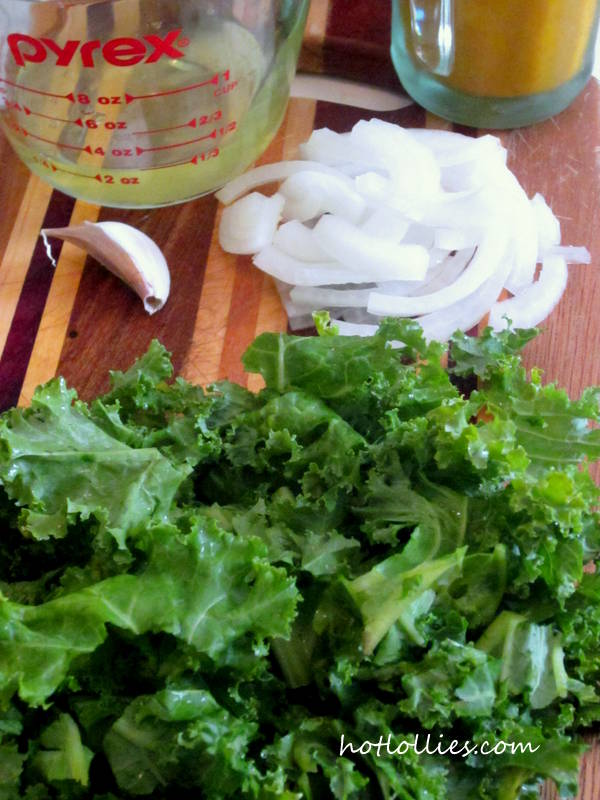 I topped it with my own homemade fatalii peppers Bajan style pepper sauce. So good you'll want to have it every morning!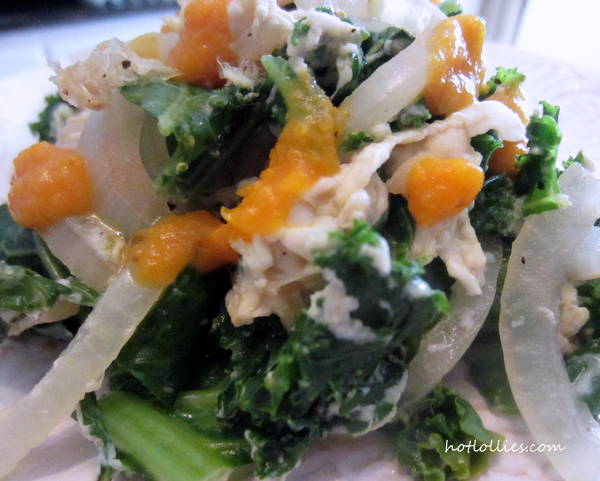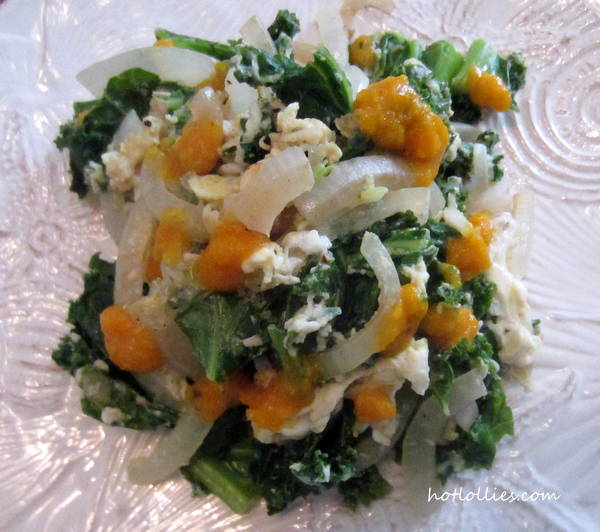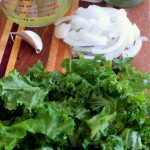 Print Recipe
Spicy Kale and Egg White Scramble
Ingredients
Kale

washed & chopped

1/2

medium onion

sliced

1

garlic clove

minced

2

egg whites

1

tbsp

butter

salt and pepper

Bajan pepper sauce
Instructions
In saute pan on medium heat, melt the butter and add the onions. Cooks until onions are translucent.

Add the garlic, stir then add the kale. Stir until the kale turns soft then immediately add the eggs.

Season with salt and pepper and top with Bajan pepper sauce.