Here are a few photos from the BlogHer Food conference in Miami! The BlogHer Food conference, held at the Downtown Hilton in Miami, FL this past weekend, was the perfect place for great food, drinks, and making new connections. So many incredible men and women passionate about cooking, food ethics, food politics, healthful living, community service, and partying (can't forget that!) gathered for two days of workshops, panel discussions, cooking demonstrations and loads of fun!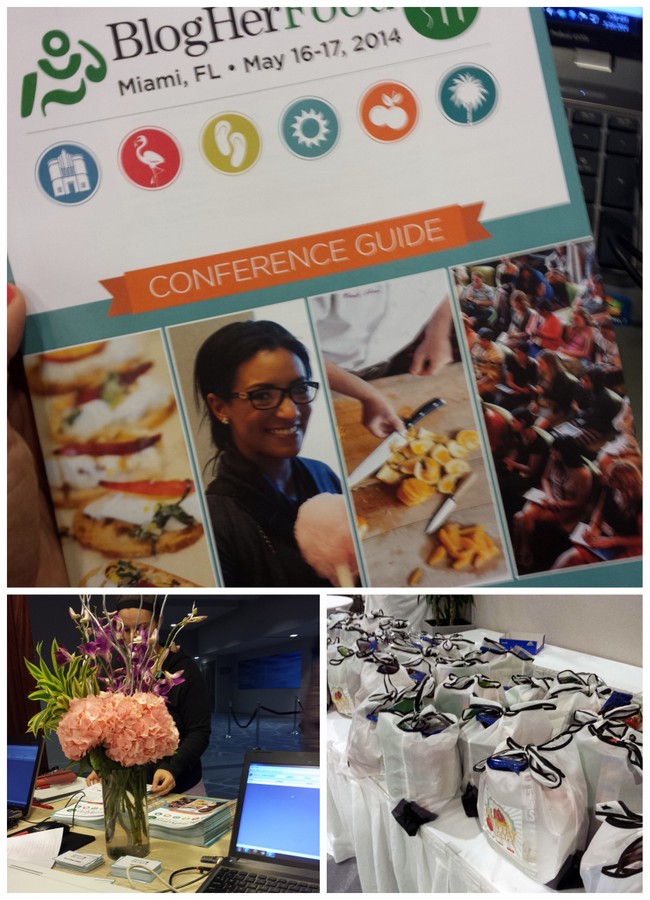 View of downtown Miami from the rooftop pool at the Hilton.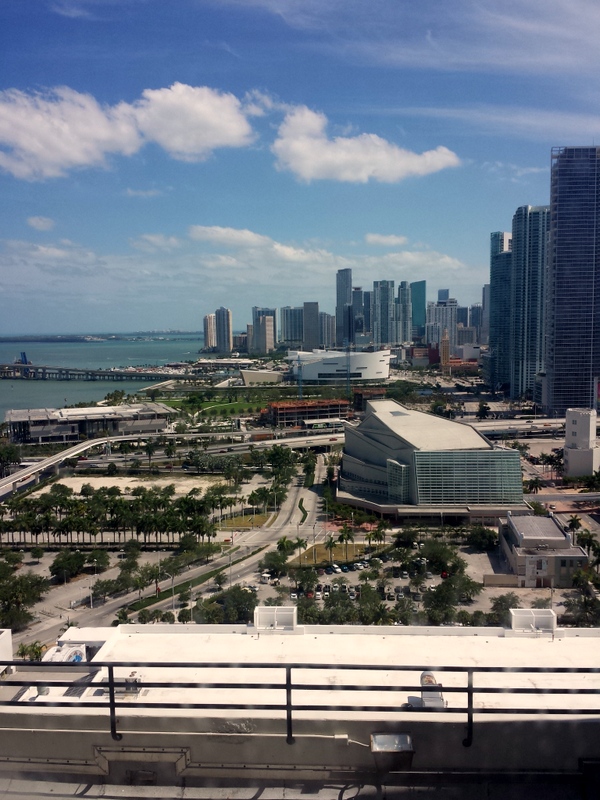 I was volunteering at registration for the event so my day got started at the sponsors morning break and the McCormick sponsored luncheon. The keynote speakers addressed superfoods, what are they and how they are impacting American diets. Adding foods like kale, blueberries, wild salmon, legumes, walnuts, and a key ingredient for us spicy food lovers, capsaisin, among a few, delivers the nutrients the body needs to help ward off diseases and live an healthy life! Yes, chile peppers are good for you according to Dr. Bazilian, one of the keynotes.
Hats off to McCormick and Hilton chefs for bringing the heat to the luncheon with this amazing international flavors menu. The food was definitely a hit with starters like grilled paneer cheese with mango tomato chutney, grilled Moroccan spice chicken with roasted red peppers and honey harissa sauce, roasted spicy chickpeas with spinach, and roasted curry cauliflower with piquillo peppers. For dessert we had a three chile mole fondue with churros and fresh fruit. Definitely all dishes I need to make. My mouth was on fire and I loved every minute of it!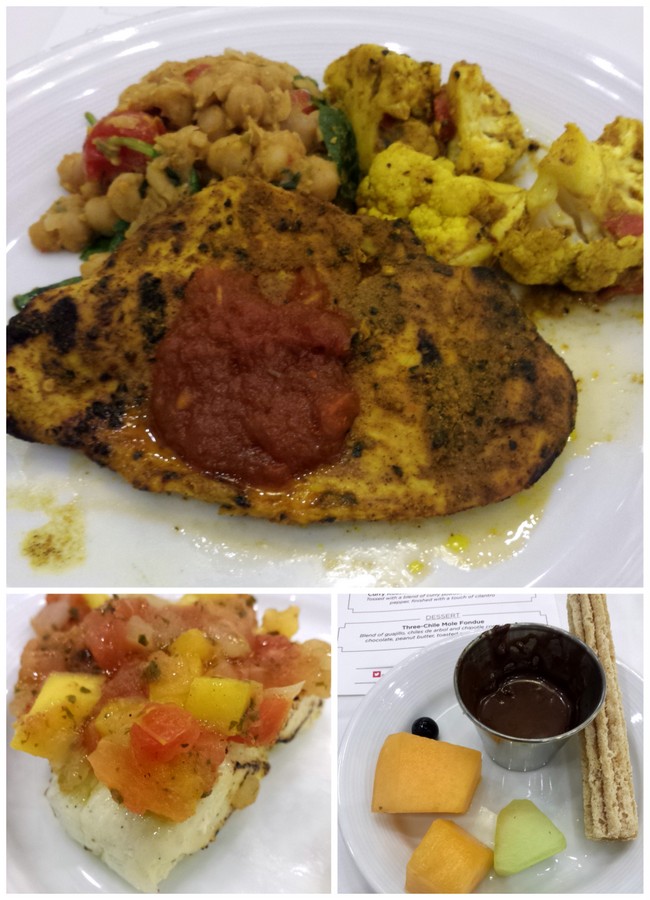 You can't go to a food event and not pick up conference swag and sponsor freebies! Below were the gift bag items but there was much more to be had in the sponsors area.  This loot here was just half of what we got. I had to ship a box back home because there was no way everything I collected was fitting in my suitcase.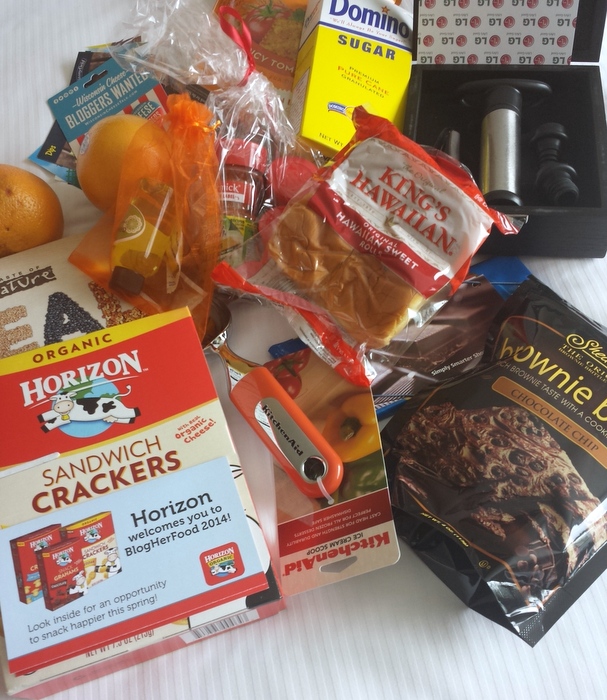 One of my favorite items given to all who stayed at the Miami Hilton was this adorable little cast iron skillet. Perfect for smaller portions and less muscle power needed when using it! I love my cast iron skillet but that thing is like 10 lbs! This one here will be much easier to handle.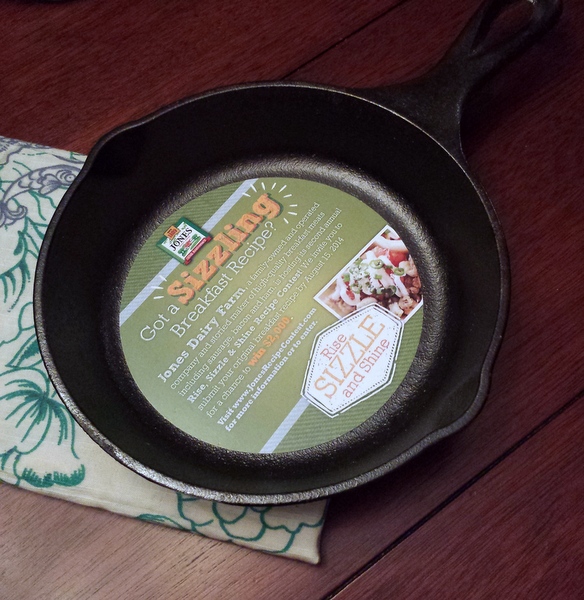 I was also lucky enough to score a programmable slow cooker from Hamilton Beach! I just dropped my business card in a bowl and next thing you know I got a tweet announcing my win. Woo hoo! The good folks over at Hamilton Beach were also gracious enough to pay for shipping box back home. Thank You! Oh the things I can make. First up will be the chocolate cake and monkey bread recipes featured at the event, I'll be sure to spice those up for you. I had no idea you could make cakes/desserts in a slow cooker. Did you? Have you made any desserts? Please share!
Day 1 also included sessions like turning online into a product line where awesome moderator Julie Van Ullen from IAB, Jadah Sellner and Laura-Jane Koers discussed how they built successful product businesses. Many great takeaways here like how you should chase the vision and not the money when launching a product business. Many focus on getting rich quick and lose sight of what's really important; listening, connecting and building trust with your audience to deliver products that are useful and needed. One of my favorite sessions from event.
There's so much more to share but I'll post those later. I found a few spicy products I want to tell you about that I think you'll like. Stay tuned and have an amazing Memorial Day weekend!