I normally drink lagers or the less hoppy IPAs so when I saw this smoked chipotle pepper porter all I thought about really was that it had chipotle peppers. I'm always drawn to spicy foods and products so this smokey dark beer with roasted peppers sounded too good to pass up. I had a plan for this bottle. At 22 ounces I knew I could enjoy it several ways and that, I did.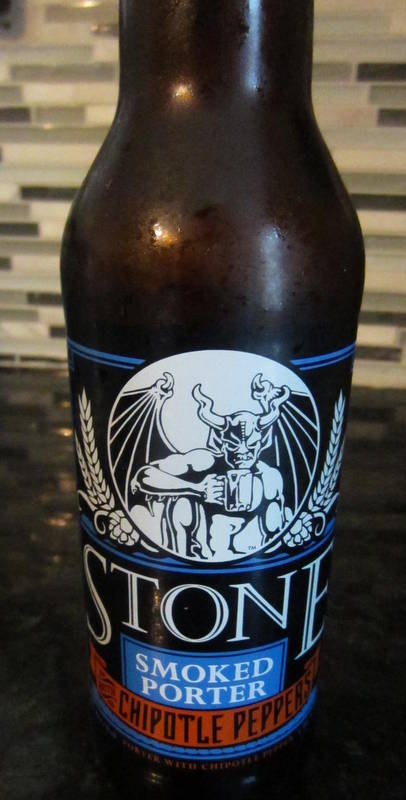 I grew up on malty drinks or the sweet maltas you can find at any Latin gorcery store so the flavors were very familiar. Mom used to mix non-alcoholic stouts or malts with condensed milk for a sweet, milky and malt heavy afternoon treat for us kids. Sounds weird? Well, it's a Dominican thing and probably a Caribbean thing in general. You have to make sure the beer is ice cold and stir in enough condensed milk to sweeten. You can also blend it with ice for a thicker smoothie. Not sure of this concoctions' orgins but its a close cousin to the fizzy ice cream floats enjoyed here in the US or the milk and Pepsi Laverne made famous on Laverne & Shirley (I loved that show!). Try it with a scoop of vanilla ice cream for dessert this Summer. It removes all the heat and tastes a little like coffee ice cream but stronger in flavor.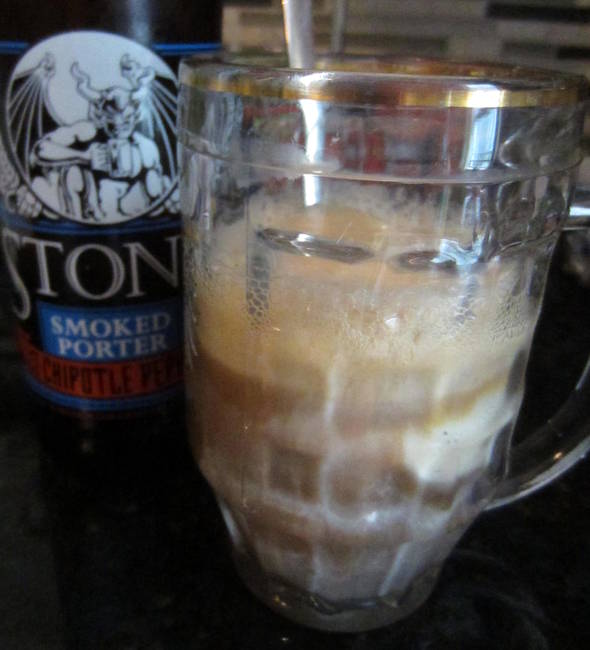 This smoked chipotle pepper porter is great on its own too. The Stone Brewing company out of California has been around since the mid nineties but this smokey jalapeno beer is a special release from several years ago and available in limited quantities. Check their website for locations on where this porter can be found. I found mine here in Jersey City.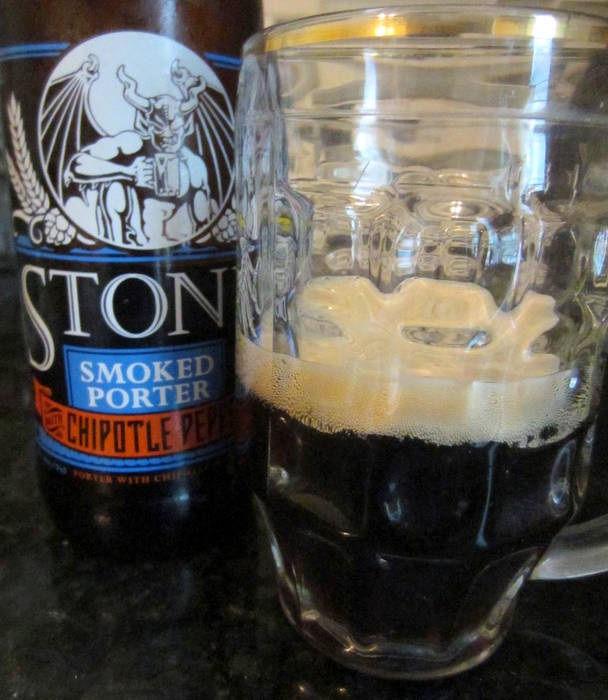 It is dark, chocolate brown in color and has a malty, rich flavor with a slight bitterness upfront which my guess is the smokey peppers. I wouldn't think of this as a spicy beer at all but it does have a warming feeling on the backend. I like this brew. I like that I can enjoy a pint on its own, drop a scoop of vanilla ice cream into it or stir it up ice cold with some condensed milk and I am happy woman. Salud and Cheers!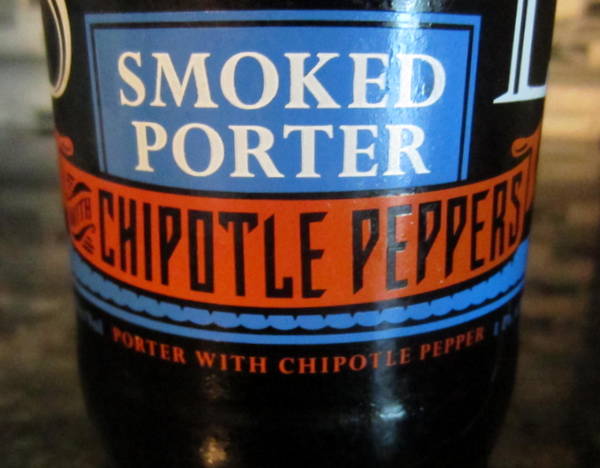 Here's a quick summary:
Color: dark chocolate
Heat: very mild
Alcohol by Volume: 5.9%
Taste: Deep malt and roasted coffee flavors with slight bitterness
Brewing Co: Stoner Brewers